Simon Cowell And Lauren Silverman Spotted Together In Public For First Time Since News Of Their Affair Surfaced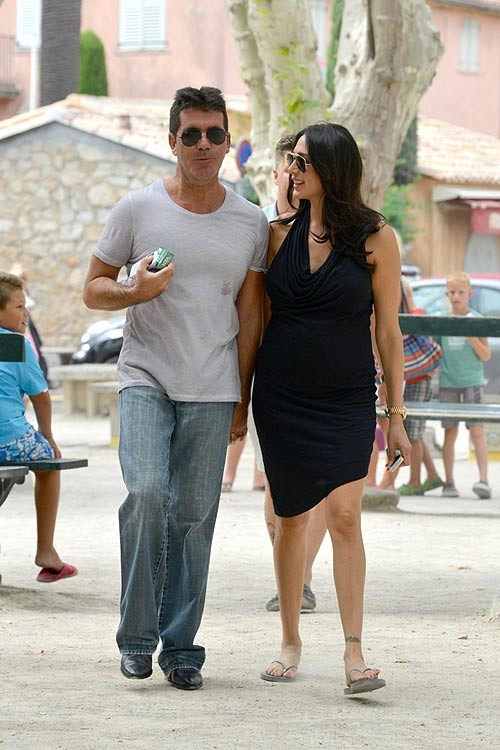 Simon Cowell was spotted out with his baby mama Lauren Silverman over the weekend, holding hands and walking along the beach in St. Tropez, France together.

It's the first time The X Factor star and the New York socialite have been seen together since news of their affair and Silverman's pregnancy first surfaced late last month, something Simon recently confirmed at the premiere of One Direction's new concert film One Direction: This Is Us.

"Things are changing in my life right now, for the better," he told the BBC. "I'm proud to be a dad. It's something I hadn't thought of before, but now I know I feel good about it. She's (Lauren) a very special girl."

An onlooker told Britain's "The People" newspaper that the couple "looked like any other happy couple enjoying their summer holiday."

The source added, "They laughed lots and were extremely tactile. The kiss was clearly a sign that things are indeed very real between them. They looked intimate and romantic."

Silverman and Cowell were reportedly having an affair for the past four years, behind her husband and Simon's pal Andrew Silverman's back.

The real estate developer filed for divorce in mid-July, citing adultery as the reason for the split. According to numerous sources the couple had been on the rocks for several months.

The Silvermans, who had been married for nine years, settled their divorce quickly and out of court.