'Silver Linings Playbook' A Wonderful Dramedy About Love Among The Dysfunctional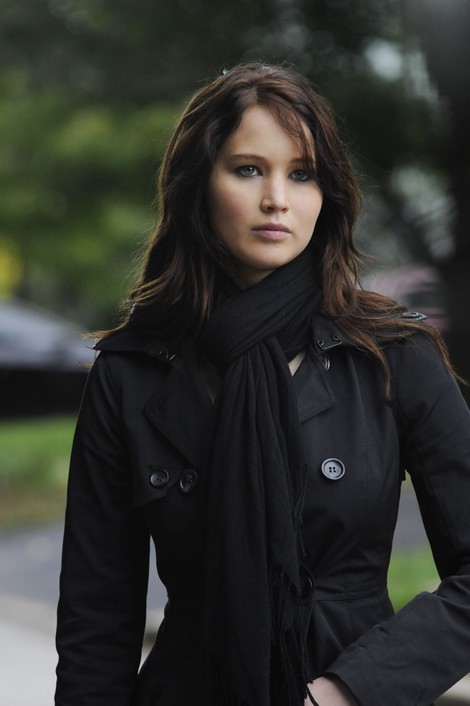 Every so often a film comes along that is original, quirky, poignant and surprising. 'Silver Linings Playbook' written and directed by David O' Russell ('The Fighter') is just such a movie.
The film explores the struggles, eccentricities and obsessions of everyday people. In this case the Solantano family.
Pat Solantano Jr. (Bradley Cooper) has just spent 8 months in a mental hospital for beating up his co-worker and fellow teacher. Actually he practically killed the guy. Now, I'm not condoning violence, but Pat did find the dude having sex with his wife Nikki (Brea Bee) in the shower. To add insult to injury, Pat and Nikki's wedding song, 'My Cherie Amour' was playing in the background.

Of course, every time Pat hears that song playing he goes absolutely crazy...which becomes problematic.

Anyway Pat is released to his parents, Pat Sr. (Robert De Niro) and Dolores (Jacki Weaver) custody and moves back into their home.

Pat is determined to live a positive life and to find the silver lining in everything. He's convinced that his new attitude will win back Nikki.

While Pat is struggling to keep it all together, into his life walks super dysfunctional Tiffany (Jennifer Lawrence). She is a depressed widow whose policeman husband was killed in a car accident. For a long time, Tiffany drowned her sorrow by having sex with everyone in her office; leading to her dismissal.

Pat and Tiffany's relationship, as well as Pat's relationship with his father (who has major OCD) is the heart of this film.

De Niro hasn't had a part this good in a long time. Yes, Pat Sr. is funny, but he's also a man terrified of losing control and De Niro brings rawness to the part that makes you care deeply about his character.

Cooper nails his complex character as well. Pat Jr. is an abrasive, vulnerable, explosive guy, who just happens to be bi-polar. Now that's a lot to deal with. 

Rounding out the cast is Chris Tucker as Pat's friend from the mental hospital, Anupam Kher, Pat's shrink, Julia Stiles as Tiffany's uptight sister and John Ortiz as her overly stressed submissive husband.

I loved 'Silver Linings Playbook' which opens in theatres Friday November 17, 2012 and for that reason...I gave it 4 bagels out of 5. Check out our video for more of our banter and of course, for John's bagel rating.
Please SUBSCRIBE to our channel on YouTube and LIKE us on our Two Jews on Film Facebook page. Thanks everyone.