Silver Foxes: Sexy Grey & White Haired Celebrities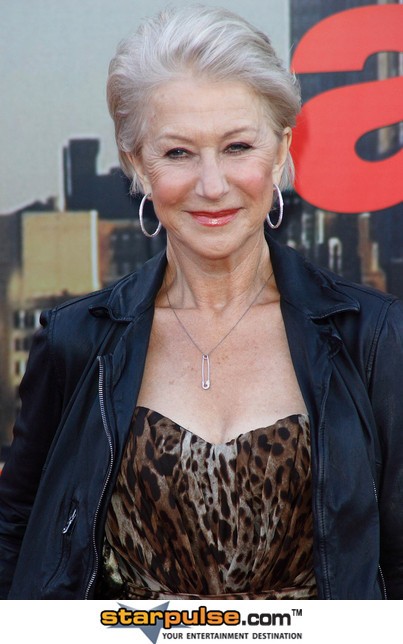 Most people in Hollywood don't like to reveal their true age, but there are exceptions. Helen Mirren, who fluxuates between white and white/blonde hair, proudly wears her true color on screen and off.
Last year the actress, 67, was named the best body in show business by members of British gym chain LA Fitness. Apparently, age (and hair color) doesn't matter.
Some younger stars are also embracing the white/grey trend. Singers P!nk, Adam Lambert and Ellie Goulding have all experimented with the pigment-free shade.
George Clooney is often spotted with whisps of grey unless a film role calls for something else. And some actors don't mind forgoing the hairstylist between jobs (such as Ben Affleck and Pierce Brosnan).
Check out some of the sexiest grey and white-haired celebs in Hollywood...