Sienna Miller Joins 'Valentine's Day' Sequel

Sienna Miller has joined the all-star line-up for director Garry Marshall's "Valentine's Day" follow-up, "New Year's Eve."
 
The actress has signed on to team up with Robert De Niro, Zac Efron, Hilary Swank, Sarah Jessica Parker, Michelle Pfeiffer, Jessica Biel and Ashton Kutcher for the romantic comedy set around the last day of the year in New York City.
 
Taylor Swift and her ex-boyfriend Jake Gyllenhaal are also rumored to be part of the cast.
 
Swift, Kutcher and Biel appeared in "Valentine's Day."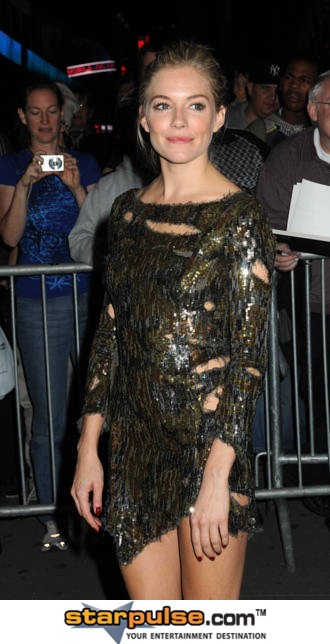 Click for more great Sienna Miller pictures: