Sid Vicious' Art To Go Under The Hammer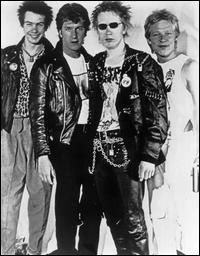 A collection of Sid Vicious' newly-discovered artwork is set to fetch $6,400 at auction. 
The Sex Pistols star, real name John Simon Beverley, created a variety of sketches and paintings as a teen studying at London's Hackney College of Further Education.

The paintings include a still-life of a buttercup, a mosque set against a deep red sunset and a Dali-esque landscape featuring a dismembered head. The work has been compiled into a special collection, Sid Vicious' Book of Artwork, which is expected to be a huge hit when it goes under the hammer at the Fame Bureau in London on Monday.

Sex Pistols biographer Alan Parker says, "I was his official biographer and knew his family very well. These pictures were all done when he was at art college, aged 15 or 16, and were probably part of his course work. They are watercolors or sketches, and show a completely different side of the Sid Vicious people think of now... He didn't stand out as a troublemaker - the only distinguishing thing was that he was probably considered a talented artist... "

"I think he was a sweeter guy underneath it all... I would hope this gives people a bit of an insight into his younger self and I'm sure any punk fans would appreciate how incredible it is."

The pieces were kept by Vicious' mother Anne Beverley until her death in 1996, when they were passed on to the star's estate. A contract signed by Vicious for the band's last concert in 1978 is also up for grabs - it's expected to pull in $5,600.

The rocker died of a heroin overdose in 1979 when he was just 21.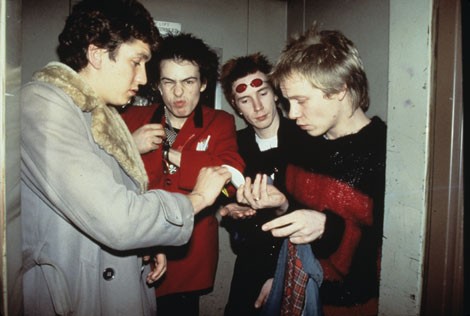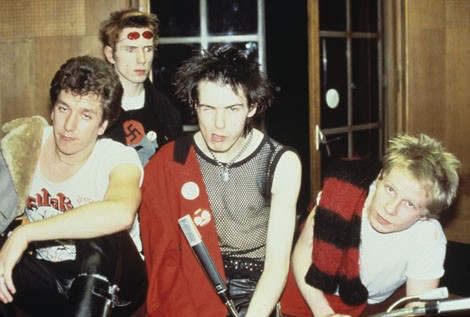 Click Here For More Sex Pistols Pictures