Sick Ryan Seacrest Almost Missed First 'American Idol' In 11 Years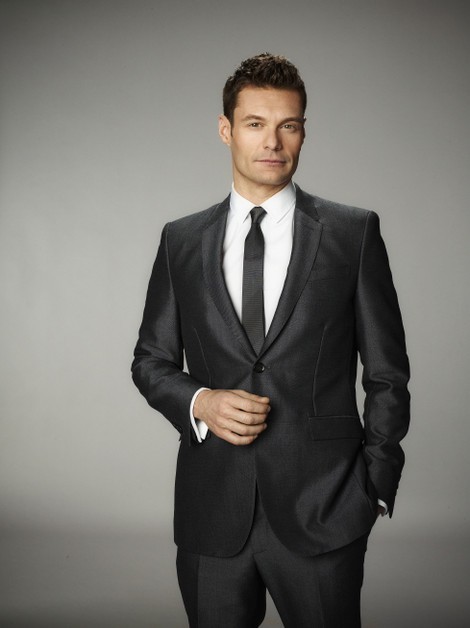 Ryan Seacrest is a professional, so viewers probably didn't realize he was sick as a dog last night while hosting American Idol. There was talk that Ryan could miss his first American Idol show in eleven years!
Seacrest reportedly came down with a stomach bug two days ago and had been throwing up ever since. In fact, sources tell TMZ that the host was sporting an IV in his arm. Executive producer Nigel Lythgoe was prepared to step in as host, and even led the dress rehearsal earlier in the day. There was also word that they told Cat Deeley to be on call if they needed her.
That said, Seacrest was a trooper and hosted American Idol last night without issue - although there was a report that puke buckets were set up just off stage in case he needed them during commercial breaks. Randy Jackson, Jennifer Lopez and Steven Tyler didn't seem to mind sharing hugs and handshakes with the sickly host, either.
Ryan even got a few jokes in, saying his girlfriend Julianne Hough was taken aback by the performance of Phillip Phillips. "I think she sighed and blushed and said, 'Yummy,'" he said before the camera cut to a flabbergasted Hough. "We'll be having this conversation after the show, darling," mused Seacrest.