Sick 'Hangover III' Joke Plays Out In Real Life As Giraffe Hits Head On Bridge During Transport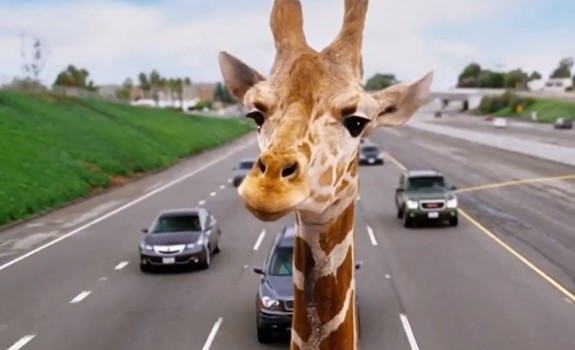 A somewhat cruel but funny gag in 2013's The Hangover Part III has become a reality in South Africa, a giraffes was killed after it hit its head on a bridge during transport to a game farm.

Two giraffes were being transported by truck on a highway when one hit its head on an overpass and later died. Both animals went to the vet, according to the BBC, but one of them died on arrival according to the country's National Society for the Prevention of Cruelty to Animals (NSPCA).

According to an eye-witness who photographed the truck seconds before it went under the Garsfontein Bridge, there was "lots of blood."

An autopsy is being done to confirm the that the cause of death was a head injury.

In "The Hangover Part III," Zach Galifianakis' character Alan buys a giraffe and while transporting it goes under a low bridge, which decapitates the animal and causes a huge pile-up of cars.

A photograph of the two giraffes taken seconds before the accident can be seen at BBC News.com.


Look how low that bridge is and how tall the giraffes are. Who thought this one through? I wish I hadn't seen this. pic.twitter.com/as2jJkIwpv

— Pabi Moloi (@PabiMoloi) July 31, 2014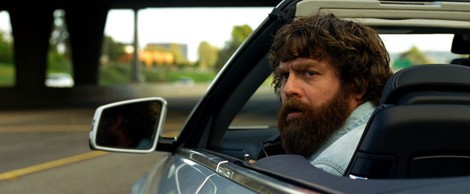 Here's the scene (while it lasts):