Showtime Renews 'Homeland' & 'Masters Of Sex'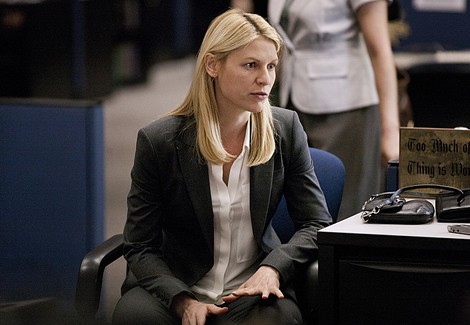 Showtime has greenlit new seasons of "Homeland" and "Masters of Sex." The spy thriller, starring Claire Danes and Damian Lewis, is getting a fourth season, while new series "Masters of Sex" will return for a second season, the network announced on Tuesday.
Both programs will return in 2014 with 12 episodes each.
Showtime entertainment president David Nevins said in a statement: "Homeland continues to prove its strength for Showtime, and is one of television's most exciting, provocative and widely-discussed shows. It has grown its audience significantly in each of its three seasons."
"The critical and audience reaction to Masters of Sex since its great launch has been incredibly gratifying. It's a privilege to get to work with such talented and creative people as Alex Gansa and Michelle Ashford, as well as their tremendous casts. They have each created truly original shows, with distinctive voices that are among the most admired series on television."
Following the series finale of "Dexter" over the summer, "Homeland" is the network's most popular series, averaging 6.5 million viewers per episode - a staggering 26 percent increase from fall 2012.
"Masters of Sex" averages 5.4 million viewers.