Showtime Cancels 'The Borgias' After Season 3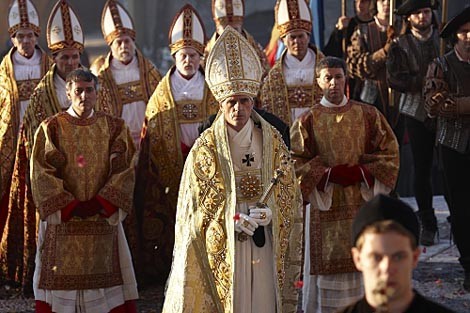 Showtime is officially saying goodbye to its original cable series "The Borgias."
Originally thought to be a season 3 finale by its 2.4 million viewers, the network announced Wednesday that the upcoming June 16 episode will serve as the series finale.
The series which stars Jeremy Irons earned a Golden Globe nomination for his portrayal of Pope Alexander VI in the Neil Jordan-directed series.
Jordan tells The Hollywood Reporter, "I never thought I would make a cable series and have enjoyed every minute of it. For a variety of reasons we won't be doing a fourth season... I want to thank Showtime for their unstinting support over the last three years, and look forward to working with them in the future."
"The Borgias" airs on Showtime on Sundays at 10pm EST.