Should Reality Stars Be Honored On The Hollywood Walk Of Fame? Kim Kardashian Thinks So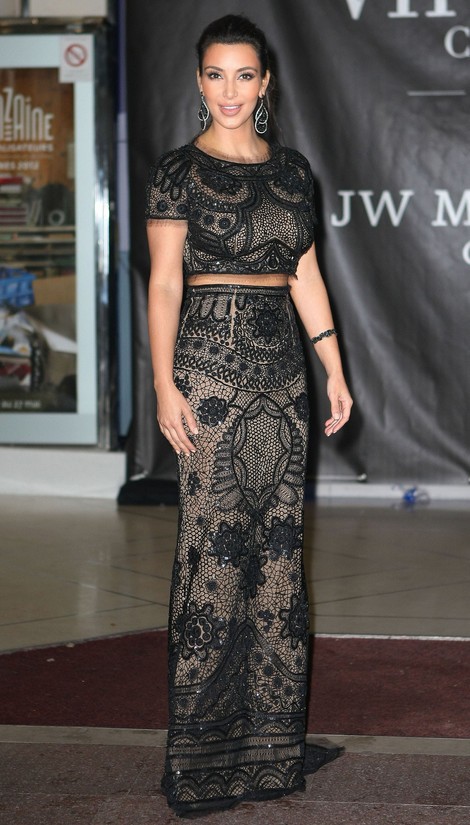 Kim Kardashian will stop at nothing to get attention, which includes making a push to get featured on the Hollywood Walk of Fame.
Up until this point, no reality star has ever been featured on the Hollywood Boulevard sidewalks. Kim became famous for two things: making a sex tape with Ray J and starring on the E! reality show "Keeping Up With The Kardashians." She has since turned that fame into a multi-million dollar empire featuring clothing lines, fragrances, and more.
Anyone can nominate a celebrity for the Walk Of Fame, including fans, according to Wikipedia. Nominees must have a minimum of five years' experience in the category for which they are nominated and a history of "charitable contributions." It costs $30,000 for a star.
Kardashian told V magazine, "I think there was a quote where somebody said that reality stars will never get a star on the Hollywood Walk of Fame. So, of course I'm so competitive that I think that it would be a huge achievement and a goal that anyone would want. I would love to break that mold (sic)."
The star also defended reality TV:  "I think (reality TV) is still a new form of entertainment that was kind of an unexpected thing. It reminds me of rap music. When rap music first came out, people were like, 'We don't understand this, what is this, it's just a fad'. But rap music is definitely here to stay, and I think reality shows have proven they are as well. But when something is newer, people don't really understand it."