Should Men Wear Headbands? Tom Brady Thinks So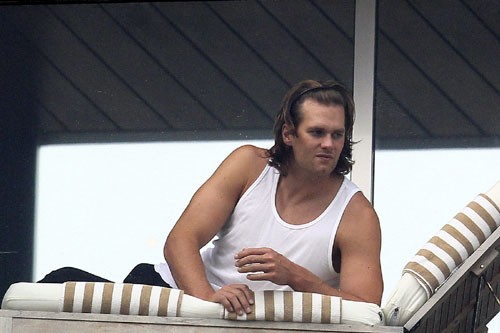 We spotted Tom Brady and Gisele Bundchen watching a street carnival with friends from their balcony in Brazil yesterday.

Brady removed the protective wrap from his right foot but winced as he rubbed it. He had surgery to repair a stress fracture.

The football player, wearing a headband to keep his long hair out of his face, drank from a coconut and danced with his wife, who looked like she was enjoying herself with friends and family.