Short-Haired Celebs Invade Hollywood: Miley Cyrus, Anne Hathaway & More!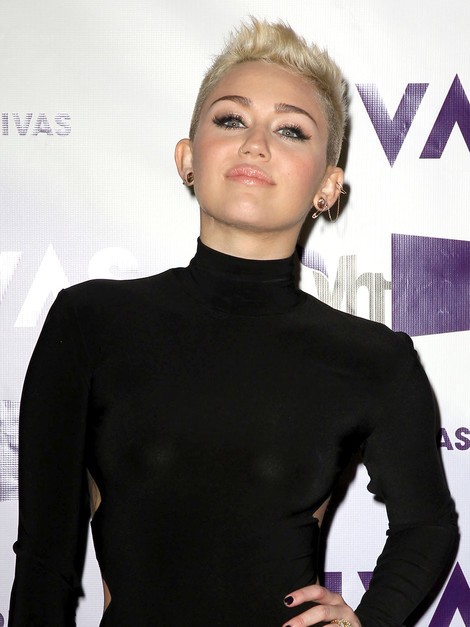 Hollywood has a new hair trend - chopping it all off!

Anne Hathaway and Charlize Theron recently cut their long locks because of film roles (and possible Oscar nominations?) You can check out Hathaway in her new film "Les Miserables" when it hits theaters on Dec. 25.
Theron recently chopped her beautiful hair off for the upcoming film "Mad Max: Fury Road" in which she plays the character Furiosa.

Miley Cyrus (pictured above) debuted her shorn look a couple of months ago just for the heck of it. Many think she cut her hair and dyed it platinum blonde to escape her "Hannah Montana" roots.

Celebs like P!nk, Ginnifer Goodwin and Halle Berry have held on to their 'dos for several years, while former "American Idol" star Kellie Picker shaved her head completely a couple of months ago to support a friend who is battling cancer.
Are YOU risky enough to rock a buzzcut? Check out the stars' short-haired looks on the following pages...