Shocking Twist In Anthony Weiner Scandal - His Wife Is Pregnant!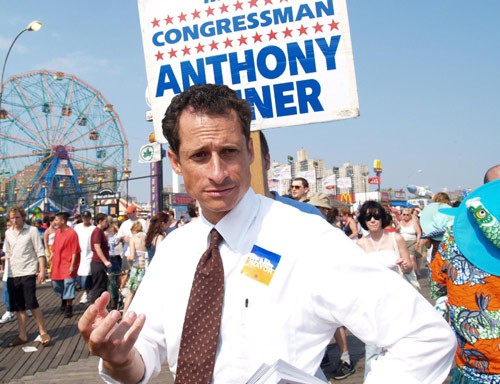 A shocking and sad twist was announced recently in the Anthony Weiner sexting scandal: The New York Times is reporting that his wife, Huma Abedin, is pregnant with the couple's first child.
The other day we reported on Weiner's improper messages sent via Twitter to his followers, comparing them to other over-sharing scandals of the past. However, none of those celebrities were about to start a family. 
The congressman came clean during a press conference earlier this week, saying he "brought pain to people I care about the most." He has said that he has no intention of splitting up with his wife. Huma has yet to comment on the ordeal, and left the country to visit Africa with Hillary Clinton.