Shirley Manson Halts Garbage Concert To Reprimand Fan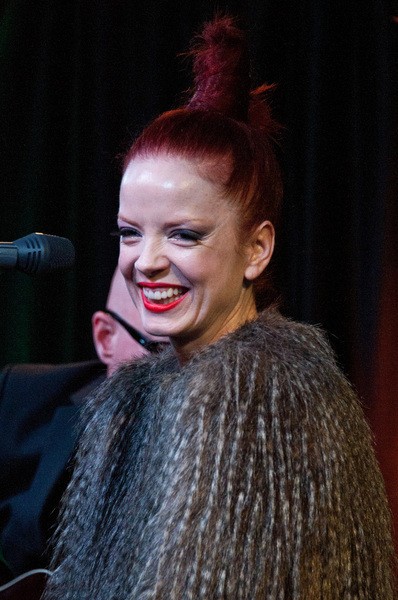 Garbage star Shirley Manson halted a show in New Jersey on Saturday night to reprimand a man she saw hit a woman in the audience.

The flame-haired Scot was in the middle of the tune "Stupid Girl" at the Phoenix Concert theater when the incident went down.

Manson urged her bandmates to stop playing and yelled, "Get the f--- off her right now... Dude, never hit a f---ing woman. What the f--- is wrong with you, man?"

She then asked the fan to leave the venue, stating, "You've got top leave man, You can't f---ing fight, man... It's the rules, man."

Manson then calmed the crowd down by introducing her bandmates, adding, "Holy s---, it's like herding cattle in here tonight..! I just think we all just need to simmer down... I think there's some bad karma in this room."