Shirley MacLaine Given Lifetime Achievement Award By John Travolta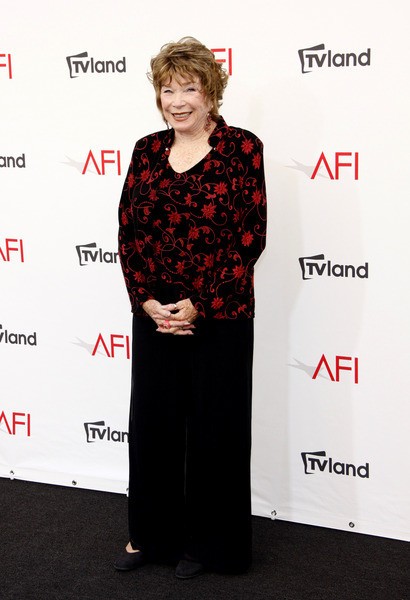 Oscar-winning actress Shirley MacLaine was presented with the American Film Institute's Life Achievement Award by John Travolta on Thursday night. 
The Apartment actress took to the stage at the Sony Pictures Studios in Los Angeles as she became the 40th Hollywood star to receive the honor. 
Other stars in attendance included Jack Nicholson, Julia Roberts, Jack Black and Meryl Streep, with MacLaine's younger brother Warren Beatty telling the Associated Press, "Tonight we're here to honor a person I have known, a person I have loved my whole life." 
Black adds, "This is not the first lifetime achievement award she's won over the ages."
Among her many achievements, MacLaine earned her first Oscar nomination opposite Frank Sinatra in Some Came Running. She was also the only female member of the Rat Pack's Ocean's Eleven. She won an Academy Award for Best Actress for Terms of Endearment.
See more of the stars that attended the awards ceremony by clicking the next button.