Shining Stars And Falling Stars: Ellen DeGeneres And Kim Kardashian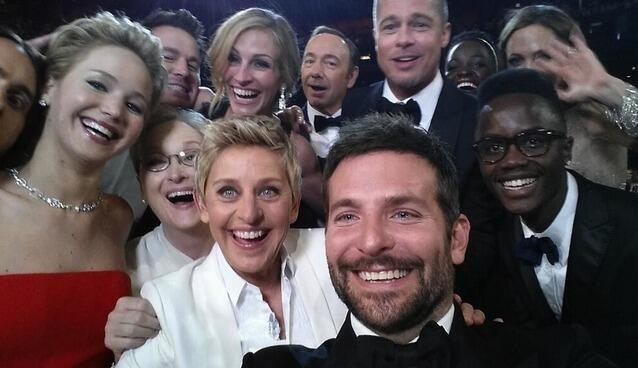 Shining Star - Ellen DeGeneres: Not only did talk show host Ellen DeGeneres host the Oscars in the most comedic way possible, but she is also credited for owning the infamous Oscars Selfie.  The famous photo has been shared so much during the live telecast of the show that it actually broke Twitter.
Note: This is actually a group photo and not a "selfie," but we're not arguing.  Who else could get all of these amazing stars together in one place for an amazing shot.  There's just so much to take in here and it's just beautiful.  
Not only does she own this awesome photo, but Ellen cracked wise all throughout the evening on Sunday -- giving us chuckle after chuckle.  There is no one we like more than someone who can make us laugh while millionaires congratulate each other for doing their jobs.