Shining & Falling Stars: Nicki Minaj & Prince Harry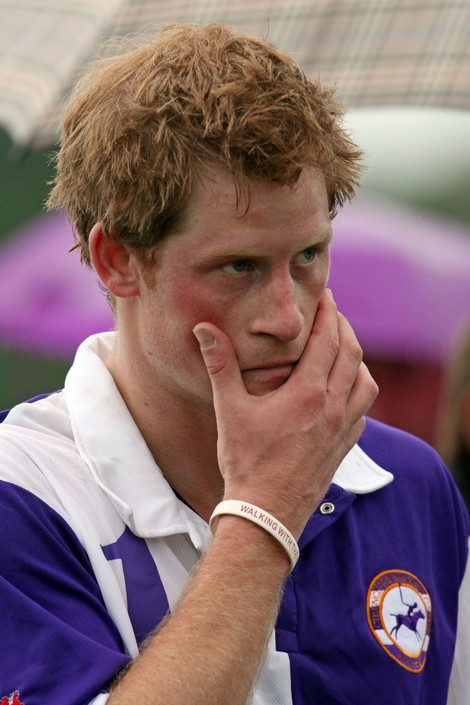 Falling Star: Prince Harry
Anyone with an internet connection saw the softer side of The Royal Family this week... and not in a good way. Prince Harry, the ultimate party animal, created his own type of "The Hang Over" weekend, sans the tiger and Mike Tyson.
It is no secret that Harry is the wild child of the British Monarchy. But after partying hard in Vegas last weekend, and playing strip billards with a bunch of floozies, pictures leaked online on TMZ of the Prince with his crown jewels on display in his giant hotel suite. 
Yes many of us have experienced the "What Happens in Vegas, Stays in Vegas" weekends. But it's a bit different when you are, like it or not, a representative of The Royal Family. Not only that, he's a representative of the British army, and could face disciplinary action.
It's not the first time Harry has been filming in a compromising position. The third-in-line to the throne was famously photographed wearing a Nazi uniform for a costume party, and in another photo gaffe he was seen cupping the breast of a female TV presenter.
Some are blaming the girls who took the cell phone picts and leaked them. Others, the Prince's bodyguards for not "protecting him" from the embarassment. Either way, Harry still has to face his 86-year-old grandmother- aka The Queen- who will most likely not be amused by all the negative attention.