Shining & Falling Stars: Lady Gaga and Paris Hilton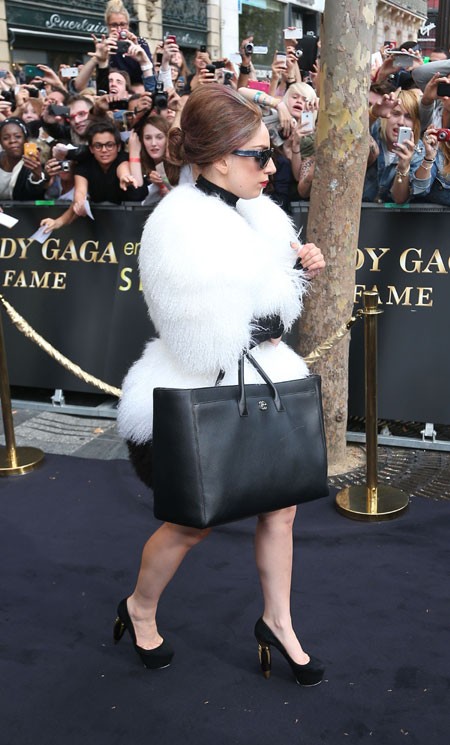 Shining Star: Lady Gaga - Love her, or hate her, Lada Gaga keeps it real. And what I mean by "real" is that she isn't afraid to say what she feels, or really hides anything, as we know from some of her outrageous fashion.
Recently, some magazines targeted the "Born This Way" singer, who started her tour in Amsterdam looking noticeably thicker. The NY Daily News harshly called her "Gaga-gantuan." While most celebs would promptly start what I like to call the "Cheerio Diet" (definition: a celebrity diet of eating half a Cheerio, smoking a lot of cigarettes, and drinking gallons of water--- I'm looking at you Victoria Beckham) and go into hiding, Gaga is proud of the extra weight and admitted that yes, she did indeed put on about 25 pounds.
She told radio host Elvis Duran- "And you know I really don't feel bad about it, not even for a second. I have to be on such a strict diet constantly. It's hard because it's a quite vigorous show, so I tend to bulk up, get muscular, and I really don't like that. So I'm trying to find a new balance."
Cruel critics have suggested that Gaga's weight gain is the result of the amount of alcohol she consumes, but Gaga begs to differ, confirming it's from her dad's Italian cooking and his new NYC restaurant "Joanna Trattoria."
"I love eating pasta and pizza," says Gaga. "I'm a New York Italian girl. That's why I have been staying out of New York. My father (Joe Germanotta) opened a restaurant. It's so amazing … it's so freaking delicious, but I'm telling you I gain five pounds every time I go in there. So my dad wants me to eat at the restaurant, and I'm, like, I've got to go where I can drink green juice."
Anyone who has ever consumed a great Italian meal can relate. Kudos to Gaga for owning up it. So enjoy the pizza and pasta, you deserve it!  And save this (half) Italian girl some Ziti please.