Shining & Falling Stars: Kellie Pickler and Amanda Bynes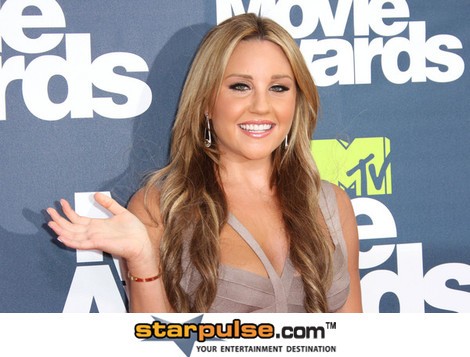 Falling Star: Amanda Bynes - Maybe the former Nickelodeon star should start taking the bus. Or maybe shell out some of the extra cash for a personal driver? OR taxi?!
Either way, it seems as if she won't be driving any time soon. According to TMZ, the DMV revoked her license. Bynes was charged this past week, with not one, but TWO hit-and-run accidents, and still faces a trial in an earlier alleged drunk driving case, in which she supposedly side-swiped a cop car while a little tipsy. Major whoopsies.  The 26-year-old faces up to a year in jail if she's convicted.
Bynes however, denies all the charges. She took to her twitter page after her alleged drunk driving arrest saying, "Hey @BarackObama... I don't drink. Please fire the cop who arrested me. I also don't hit and run. The end."
Bynes is due in court on September 27.

Hopefully the DMV will keep her license locked up for a while. Because Bynes behind the wheel doesn't seem to be "All That."