Shining & Falling Stars: Kellie Pickler and Amanda Bynes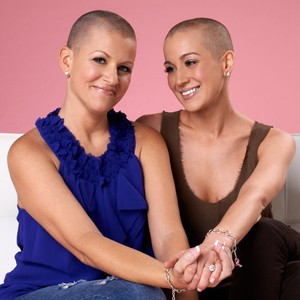 Shining Star: Kellie Pickler - No, the Country cutie is not having a Britney Spears moment. The singer recently buzzed off all her blonde locks in support of her best friend, Summer Holt Miller, who was diagnosed with breast cancer and started chemo treatments. In a moment of solidarity, the two long-time friends, who describe each other as "sisters," got together in Nashville and went under the razor. 
The 26-year-old debuted her new look in a video clip on "Good Morning America" this past week. Pickler took to Twitter on Tuesday and called the experience "one of the most incredible days of my life."
"If this compels even one person to change their mentality toward waiting until the age of 40 for their mammogram, then it will be worth it," Miller said, who underwent a double mastectomy.
Now that's what we call an American Idol.