Shining & Falling Stars: Katy Perry And Pauly D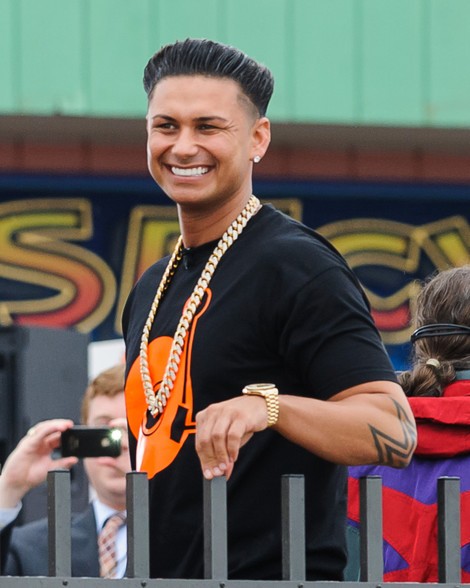 Falling Stars - Pauly D from JerseyShore
Move over Snooki, there is a new "Jersey Shore" baby in the house! Many may be shocked that this didn't happen sooner while "JerseyShore" was still on the air.
Pauly D had a one-night stand with a girl named Amanda (a former Hooters waitress) in Las Vegas after spinning at the club, Rehab, back in August 2012. His daughter, Amabella, was born in May, but he didn't confirm the news until October 22 via Twitter.
He has yet to meet his new bundle of joy while in a premature custodial battle with the baby mama. Classy.
Pauly D is no Snooki, whose pregnancy took the world by storm when the queen party girl announced her pregnancy March 2012.
GTL now has a whole new meaning.