Shining And Falling Stars: Heidi Klum And Lindsay Lohan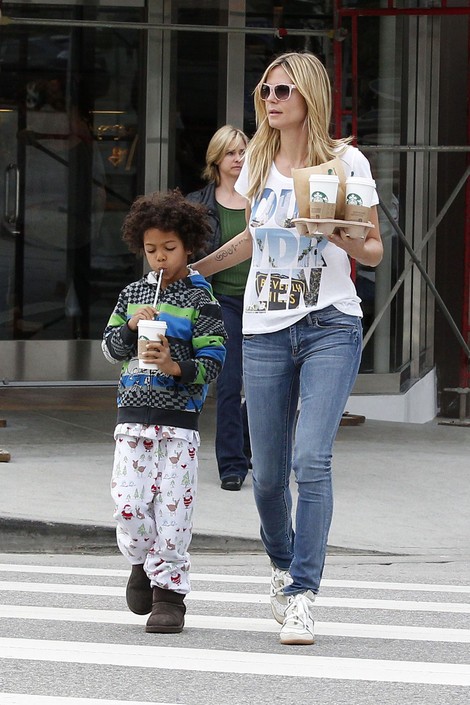 SHINING STAR--HEIDI KLUM: She is better known for her cat walk while a model for Victoria's Secret; but besides being recognized for her long legs and sexy strut, Heidi Klum, the Shining Star of this week has become famous for being a television host and judge on Project Runway, fashion designer, TV personality, actress and last but certainly not least, loving mother of four gorgeous babies.
Just as mother lions herd together to protect their cubs from outlying predators, human mothers more often than not will fight to the death to protect their offspring... Heidi Klum being the perfect example of the lengths a mother will go for her children and the people who mean most to her.  
Earlier this month, the Supermodel and her family's vacation in Hawaii turned frightening after a riptide sucked Klum's 7-year-old son and his two nannies into the ocean and almost out to sea.  Pictures posted on ETonline.com show Klum and her current boyfriend, Martin Kirsten, who also happens to be her bodyguard rushing into the water and pulling out her son and the two nannies who got themselves into the same predicament after originally trying to save Henry themselves.
Supermodel turned superhero? No…more like a fierce and caring mama who is clearly ready at any time to spring into action for her children.