Shia LaBeouf's Role In Lars Von Trier's 'Nymphomaniac' Calls For Unsimulated Sex Scenes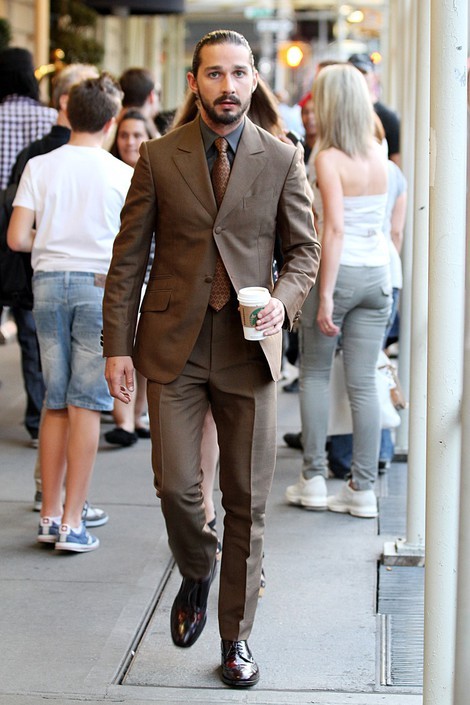 Shia LaBeouf is preparing himself for a controversial role in a new film from legendary director Lars Von Trier.

The Transformers star is set to bare all -- and more -- in Nymphomaniac, the story of a young woman's promiscuous love life which is set to be filmed with unsimulated sex scenes.

The prospect of working with Von Trier is something exciting for LaBeouf, who told the Hollywood Reporter earlier this week that he wants to concentrate on low-budget films instead of blockbusters for now.

"There's no room for being a visionary in the studio system. It literally cannot exist," he tells THR. "You give Terrence Malick a movie like Transformers, and he's f**ked. There's no way for him to exist in that world."

"It's going to be a wild movie," he tells MTV.com. "There's a disclaimer at the top of the script that basically says we're [having sex] for real. Everything that is illegal, we'll shoot in blurred images. Other than that, everything is happening."

But the news of Shia's new role has left longtime girlfriend, stylist Karolyn Pho, a little upset. The couple was spotted earlier this week and photographed having an argument on the street, and Pho was visibly upset.

But Shia is ready to do whatever is necessary to further his own career.

"[Von Trier is] the most dangerous dude that I've ever showed up for. I'm terrified. I'm so terrified, which is why I have to go. We'll see what happens," he says.

And Nymphomaniac won't be the first time Shia has stripped off for the cameras, he recently bared all in a new Sigur Ros video (watch the nsfw video here); however the intimate scenes in the clip were simulated.

Nymphomaniac will be released in two versions, an explicit cut being produced for Von Trier's die-hard fans, and a cleaner version. And who knows, maybe starring in lower budget films and indie films we'll start seeing Shia's name come up more during awards season.