Shia LaBeouf Tweets Naked Photo From 'Charlie Countryman'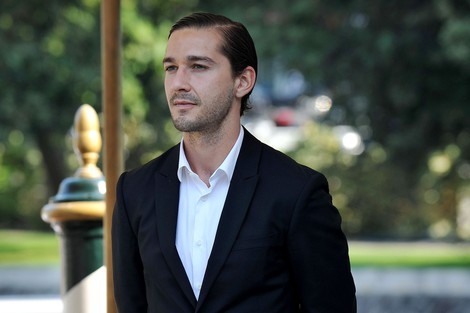 Shia LaBeouf surprised fans on Monday by posting a revealing image from his upcoming movie "Charlie Countryman" on Twitter.
 
In the photo, a naked LaBeouf is seated with his head bowed in front of a blue wall featuring a map of the world. The image cuts off just as his pubic hair begins.
 
He captioned the pic: "tune in, turn on, drop out."
It isn't the first time LaBeouf has stripped off for the cameras. He got naked in a "Sigur Ros" music video, and he also stars in the upcoming NC-17 film "Nymphomaniac" about a man who helps nurse a woman back to health while she recalls her erotic past. LaBeouf and 13 other "Nymphomaniac" co-stars recently showed their "O-faces" in new teaser posters for the movie.
"Charlie Countryman" opens in theaters Nov. 15. It centers on a man who falls for a woman who's claimed by a violent gangster.