Shia LaBeouf Shows Off His Beard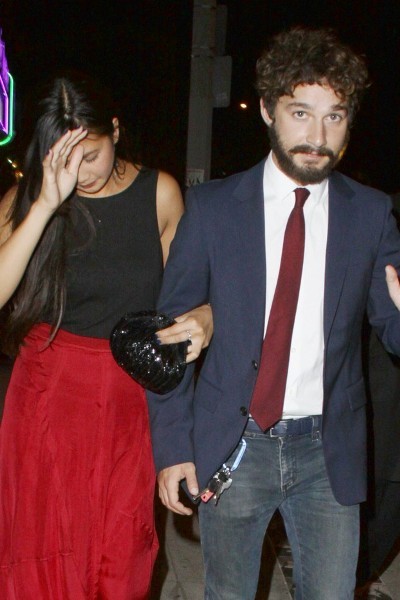 We spotted a bearded Shia LaBeouf leaving the Silent Movie Theater with Karolyn Pho earlier this week. He was attending the premiere of "Born Villain," a short film directed by LaBeouf and starring Marilyn Manson.
The actor recently made headlines for reportedly having a "public meltdown" at the Box Nightclub.
He stars in the upcoming film "The Company You Keep" about a wanted man and former member of the revolutionary militant group the Weather Underground goes on the run after a journalist (LaBeouf) outs him.