Shia LaBeouf Receiving 'VoluntaryTreatment' For Alcoholism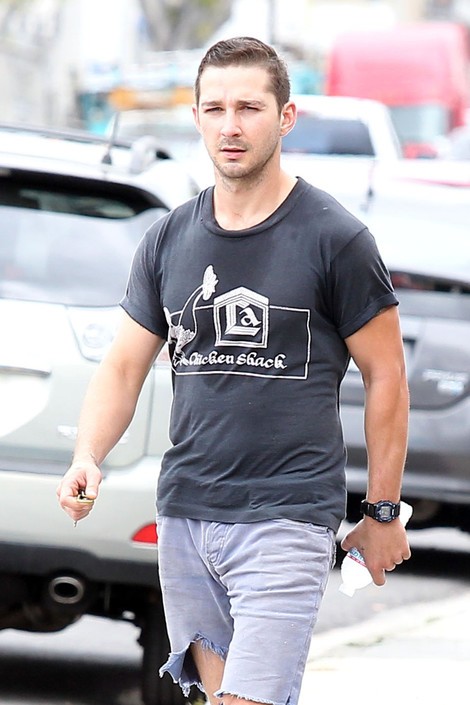 Hollywood actor Shia LaBeouf was recently arrested after being belligerent during the Broadway production of "Cabaret".  The "Nymphomaniac" actor was arrested on charges of criminal trespass and misconduct after disrupting the play with his obscenity-ridden outbursts.  After the police arrived, LaBeouf was cuffed after being seen spitting on an officer and requiring a muzzle.
LaBeouf's rep Melissa Kates indicates that the actor's recent show of hostile behavior is a sign of a possible larger health issue. Kates has revealed that in lieu of being treated at a rehab center for his alcohol addiction as previously thought, LaBeouf is receiving voluntary treatment.
Kates also revealed that the troubled actor has taken the first of many steps in order to fully recover from his issues.  Her statement: "Contrary to previous erroneous reports, Shia LaBeouf has not checked in a rehabilitation facility but he is voluntarily receiving treatment for alcohol addiction.  He understands that these recent actions are a symptom of a larger health problem and he has taken the first of many necessary steps towards recovery."
Stay strong, Shia!