Shia LaBeouf Hints At Affair With Megan Fox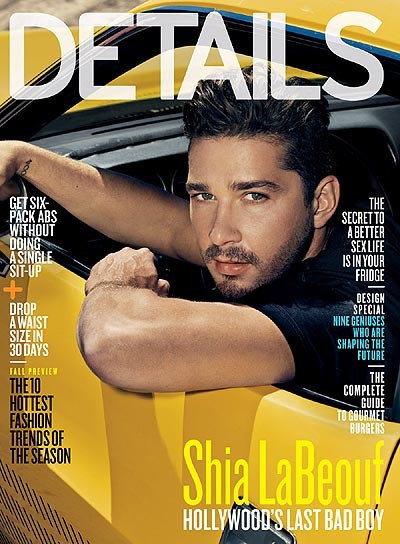 Transformers: Dark Of The Moon star Shia LaBeouf candidly talks about his relationship with Megan Fox, his leading lady from the first two films in the film franchise, in the new issue of DETAILS.

When asked if he "hooked up" with Megan, DETAILS reports that he basically nodded his head before pretty much confirming the pair's on-screen intimate relationship carried on after the cameras stopped rolling.

He says, "Look, you're on the set for six months, with someone who's rooting to be attracted to you, and you're rooting to be attracted to them," adding, "I never understood the separation of work and life in that situation. But the time I spent with Megan was our own thing, and I think you can see the chemistry onscreen."

And what about Megan's on-again/off-again boyfriend at the time, Brian Austin Green?

When asked about their status, Shia only tells details "I don't know" - 12 times! Finally he sums up their relationship with what sounds an awful lot like a smoking gun - "It was what it was."


Shia also talks about his run-ins with the law, how being honest gets him into hot water with movie studios and directors, especially over his recent films Wall Street: Money Never Sleeps and Indiana Jones and the Kingdom of the Crystal Skull.

Check it all out at DETAILS.com and check out more hot pics in an exclusive bonus slideshow!