Shia LaBeouf Harrassed Homeless Man Prior To Arrest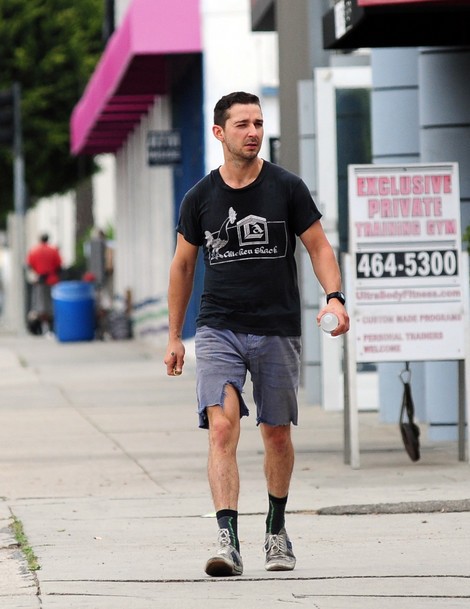 Shia LaBeouf reportedly chased after a homeless man just hours before he was arrested on Thursday for acting belligerent at the Broadway musical "Cabaret," according to The New York Post.
A witness claims the actor wanted what was in the man's McDonald's bag. "He was dodging people and yelling, 'Yo, come on!' … He was on a mission. It was so bizarre," the witness said.
Not long after, LaBeouf allegedly smoked a joint and smacked "Cabaret" star Alan Cumming on the backside.
While Michelle Williams sang her first-act solo, "I Don't Care Much," LaBeouf fell out of his chair and made a scene. He started yelling at the actors in the middle of the performance, prompting security to remove him during intermission.
When police came to take the actor into custody, he reportedly cursed and spit at them.
LaBeouf was held overnight at a police station in Midtown North. He was arraigned and released on his own recognizance on Friday morning, wearing the same ripped blue t-shirt he came in with. He was charged with criminal trespass, disorderly conduct and harassment.
The Post reports that LaBeouf drank several margaritas earlier on Thursday afternoon while watching the World Cup at a bar on West 54th Street. His incident with the homeless man occurred around 6 p.m.
LaBeouf has had trouble with the law in the past.  He was arrested at a Chicago Walgreens in 2007 for refusing to leave the store.  Last January, he was caught headbutting a man in a London bar fight.