Shia LaBeouf Directs Dark, Gory Music Video 'Haunted Love'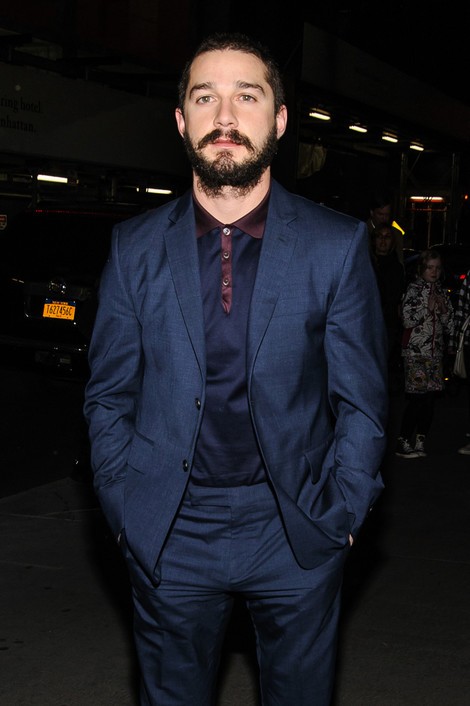 Shia LaBeouf's latest directorial project is a dark and gory music video for electronic duo Future Unlimited.
In the video, LaBeouf's reported girlfriend Mia Goth plays a battered wife who takes revenge on her husband (Future Unlimited's David Miller) by poisoning his food. After he coughs up blood all over the dinner table, Goth's character slowly unravels to the point where she ends up burning her infant child in a fire.
As Goth's character undulates to the music, it becomes clear she's missing an arm.  In a flashback, Miller towers over a crumpled Goth and chops off her arm with an axe.
LaBeouf told The Hollywood Reporter, "When I think domestic, I feel love. When I think violence, I feel haunted. 'Haunted Love' for me was about lovers pushing each other to the edge. And how jealousy can make a person snap."
LaBeouf previously made headlines for starring in Sigur Ros' music video for "Fjogur Piano" completely nude. He tells The New York Times that the previous experience influenced this music video. "Working with them re-introduced me to dance as an emotive art form -- last dance I (played around) with was the Tootsie Roll. The experience both in being around them and keeping in touch creatively inspired me to start writing a treatment, which quickly became a monologue of a scorned woman."