Shia LaBeouf Defends Decision To Have Actual Sex In 'Nymphomaniac'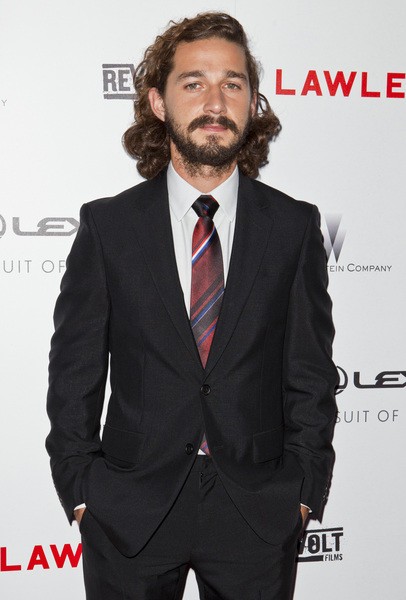 Shia LaBeouf will perform real sex acts on screen for director Lars Von Trier's explicit new movie "Nymphomaniac," and the actor has come forward to defend his decision to do it.
The film centers on a young woman's sex life, and LaBeouf had in-depth discussions with the controversial filmmaker as he prepares to have real sex for the racy scenes.
"There are rules. I have ethics, I'm not completely out of my mind. But I don't think there's anything wrong with sex. Sex is beautiful if it's done right. And I wouldn't just do it for no reason... Sex is different than love, and there is a separation, and that middle gap is what the movie's about," he told USA Today.
He told MTV.com, "It's going to be a wild movie. There's a disclaimer at the top of the script that basically says we're [having sex] for real. Everything that is illegal, we'll shoot in blurred images. Other than that, everything is happening."
The actor has stripped in front of the cameras already. He recently got naked in a new Sigur Ros music video (watch it here); however, the intimate scenes were simulated.
LaBeouf recently said he is sick of making blockbusters, admitting he felt restrained on the sets of the three big-budget "Transformers" films. He would prefer to focus on good quality, low-budget independent films.
He told USA Today, "All I'm really trying to say in the most politically sensible way is, 'Thank you so much for giving me the opportunities, I would just like to make movies about people now.' That's it...If I could give the money back and get all the credibility in the world that I'm seeking, I would do it tomorrow. In a heartbeat."
LaBeouf stars in "Lawless" about a bootlegging gang, which hits theaters Aug. 29. As far as we know, no nudity is involved.