Shia LaBeouf Complains About Making Blockbuster Films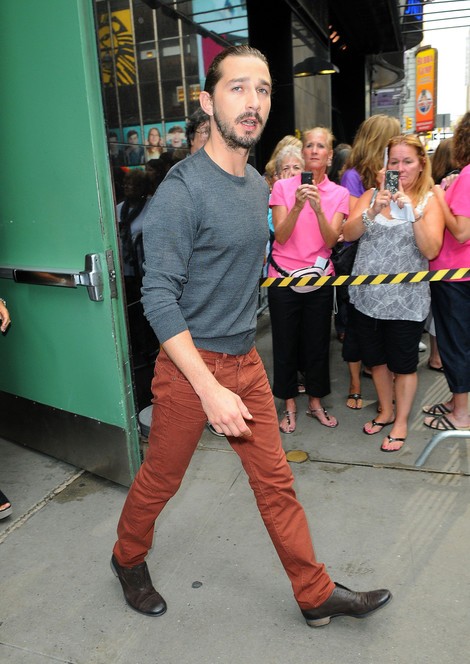 Shia LaBeouf is sick of making blockbuster films, admitting he felt restrained on the sets of the three big-budget "Transformers" films.
In a candid new interview with The Hollywood Reporter, LaBeouf explains he'd like to make good quality, low-budget independent films.
He explained, "There's no room for being a visionary in the studio system. It literally cannot exist. You give Terrence Malick a movie like Transformers, and he's f**ked. There's no way for him to exist in that world."
And LaBeouf insists he much prefers working with independent film companies and executives who don't have a lot of cash at their disposal: "These dudes are a miracle. They give you the money, and they trust you... (They don't) give you the money, then get on a plane and come to the set and stick a finger up your a** and chase you around for five months."
LaBeouf stars in the upcoming Von Trier film "Nymphomaniac" about a woman's young sexual life. "Nymphomaniac" will be split into two films, each presented in both explicit and clean versions.
But first the actor will appear in crime western "Lawless," about a bootlegging gang. It hits theaters Aug. 29.