Shia LaBeouf Arrested For Belligerent Behavior During Broadway Show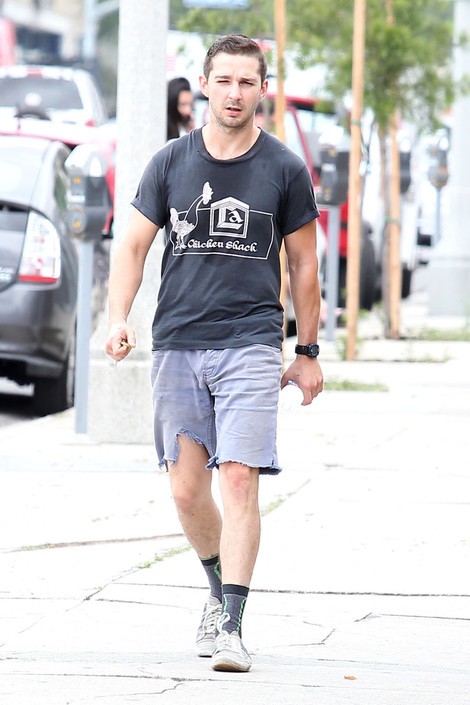 Shia LaBeouf was arrested for criminal trespass and misconduct while attending the Broadway show "Cabaret" in New York City on Thursday night. He interfered with the show, causing security guards to get involved.  They were forced to call the police, and the actor was hauled out of the premises in handcuffs. 
Labeouf yelled obscenities at the cops while they were arresting him, telling one, "I'll f*** you up" and calling another one of them a "f*g." Things got worse when Labeouf allegedly spat on an officer, leading them to put a muzzle on him, according to the New York Post.
One passerby took a grainy photo of the actor, reportedly "in tears" and surrounded by six cops.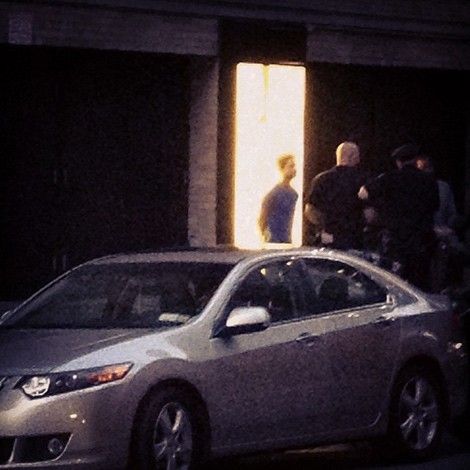 At the Midtown-North station house where he was being booked, LaBeouf told the arresting officers that he had millions of dollars and attorneys and said that he would ruin their careers.
This isn't the actor's first run-in with law enforcement.  In 2007, he was arrested at a Chicago Walgreens for refusing to leave the store.  In January, he was videotaped headbutting a man in a London bar fight. 
The folllowing month he bizarrely wore a bag over his head for the Berlin premiere of his movie "Nymphomanic," which read: "I am not famous anymore."
We're betting that he probably wishes he weren't famous now that his mugshot is making the 10 o'clock news across the globe.