Shia LaBeouf Apologizes For Plagiarizing Graphic Novel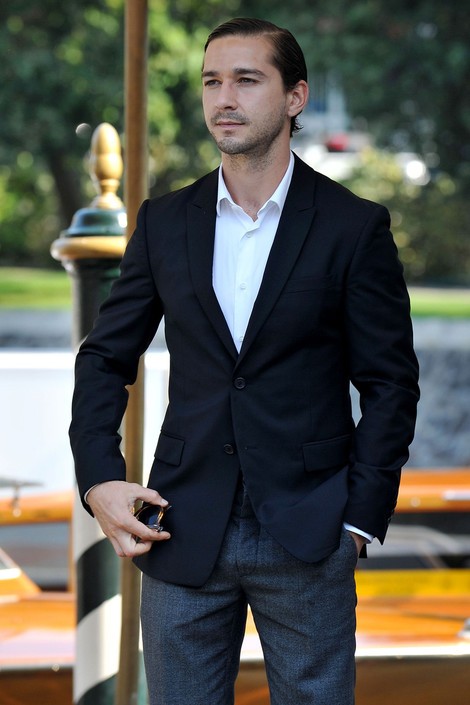 Shia LaBeouf has been accused of plagiarizing a graphic novel for a short film he directed, and the actor has apologized for the incident.
The film "Howard Cantour" debuted at the Cannes Film Festival in May and stars Jim Gaffigan as a disgruntled film critic.
Graphic novel "Justin M. Damiano" fans observed similarities between the film and author Daniel Clowes' work, and the writer's publishers called the movie a "complete rip-off."
LaBeouf has since come forward to apologize for not crediting Clowes in his film.
In a series of posts on Twitter, the actor explained, "Copying isn't particularly creative work. Being inspired by someone else's idea to produce something new and different IS creative work... In my excitement and naivete as an amateur filmmaker, I got lost in the creative process and neglected to follow proper accreditation...
"I'm embarrassed that I failed to credit Daniel Clowes for his original graphic novella Justin M. Damiano, which served as my inspiration...
"I was truly moved by his piece of work & I knew that it would make a poignant & relevant short. I apologize to all who assumed I wrote it...
"I deeply regret the manner in which these events have unfolded and want Daniel Clowes to know that I have a great respect for his work... I f**ked up."
LaBeouf stars in the upcoming film "Nymphomaniac." A promo for the film was briefly removed from YouTube last month because it featured the actor nude. The racy clip, which has since been restored to the site with an age restriction, features LaBeouf having sex with co-star Stacy Martin.
Related: Paramore Plagiarism Lawsuit Dropped, Beyonce Responds To Belgian Dancer's Plagiarism Claims, Joe Jonas Accused of Plagiarism, Black Eyed Peas Hit with Another Plagiarism Lawsuit