Shia LaBeouf Apologizes For Head-Butting London Pub Patron: 'I'm Not Trying To Have Any More Problems'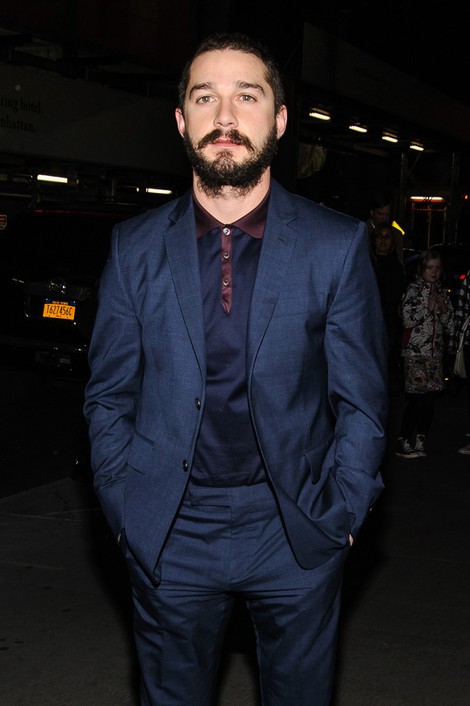 Shia LaBeouf's string of recent woes continued Thursday night, when the actor got into a spat and ended up head-butting a man in a London pub.

The actor and the other man can be seen and heard arguing in a video obtained by TMZ.com, where Shia loses his cool over something the man allegedly said about his girlfriend's mother.

"What are you saying about my girl's mom?" Shia is heard yelling. "Are you f**king kidding me bro?"

He got in the man's face after head-butting him -- which was actually more like a nudge to the guy's chin with the top of his head -- shouting, "What did you say? What did you say?" while an unknown woman -- presumed to be his girlfriend -- calls for him to knock it off.

The actor, who is in the city shooting war movie Fury with star Brad Pitt, was involved in another altercation at the same pub, The Hobgoblin, in November 2012. In fact, he's gotten into several bar fights in the past.

Shia apologized over his outburst shortly afterward as he sat at the bar with a few British women.

In a second video on TMZ he drunkenly says, "I'm not trying to have any more problems. You know what I'm saying... I'm really just trying to make peace... I mean, I'm a normal human being... I accept what I gotta get into to do what I love... And I'm not trying to s**t on nobody.

"I am a human being. I'm super normal, I am super normal. More normal than most... When people get hostile. They s**t on my girl's mom. They say things that are out of turn... And I'm sorry about that. I had no control over that. I just want peace you know what I mean?"