Shia LaBeouf Announces Retirement Following 'Attacks On His Artistic Integrity'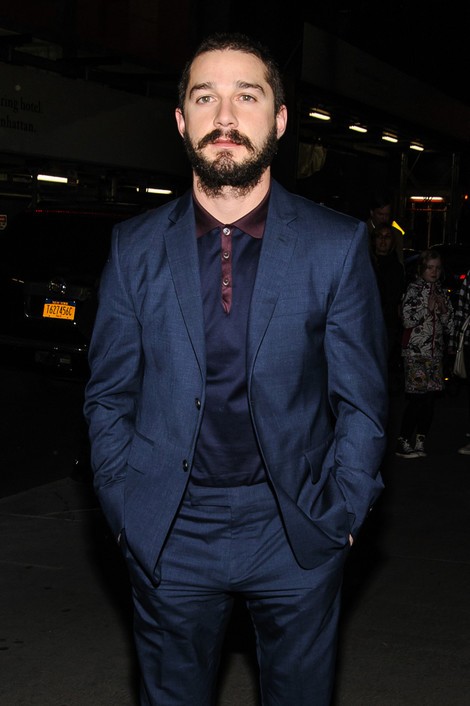 Shia LaBeouf has announced that he's retiring following recent accusations that he plagiarized material for a short film he directed.

"In light of the recent attacks against my artistic integrity, I am retiring from all public life," the actor tweeted on Friday. "My love goes out to those who have supported me."

LaBeouf was accused of stealing material from Daniel Clowes' graphic novel "Justin M. Damiano" and using it for the basis of his own moive, "Howard Cantour," after which he acknowledged his mistake and attempted to apologize by hiring a plane to skywrite "I am sorry Daniel Clowes" in the Los Angeles sky.

"I f***ed up," he wrote in a December 17 series of tweets. "I deeply regret the manner in which these events have unfolded and want @danielclowes to know that I have a great respect for his work... I was truly moved by his piece of work & I knew that it would make a poignant & relevant short.

"I apologize to all who assumed I wrote it," he continued. "Im embarrassed that I failed to credit @danielclowes for his original graphic novella 'Justin M. Damiano,' which served as my inspiration. In my excitement and naiveté as an amateur filmmaker, I got lost in the creative process and neglected to follow proper accreditation... Copying isn't particularly creative work. Being inspired by someone else's idea to produce something new and different IS creative work."

The actor's apologies haven't sat well with Clowes though, and the writer's lawyers have now threatened legal action against LaBeouf and have issued a second cease and desist letter over the film.

Ironically (or intentionally), the actor's first apology was plagiarized from a Yahoo! Answers comment thread. About plagiarism.

LaBeouf also added a tweet with the hashtag "#stopcreating" following his retirement message, but unfortunately that backfired and he's been getting even more 'attacks against his artistic integrity.'

Here's a smattering of the ways that twitter users have used his own hashtag against him, and one that has nothing to do with the situation that we think is just plain fantastic.


There goes my hopes for an Even Stevens reunion! #StopCreating http://t.co/AX096PtIb6

— FHIZ (@gothamspoilers) January 10, 2014
#youneverstarted RT @thecampaignbook #stopcreating

— Jim Treacher (@jtLOL) January 10, 2014
It didn't say #stopcreating, it said stop attempting to rip Daniel Clowes off again. How about #stopfeelingsorryforyourself, selfish prick?

— Gio Marko (@Gio_Marko) January 10, 2014
But Shia, if we #stopcreating , what will you steal for your next film?

— Brian Doom (@briandoom) January 10, 2014
Shia LaBeouf signs off with the hashtag #stopcreating. Did he really ever start?

— Perry Bonewell (@pbonewell) January 10, 2014
How much does a skywriting cost in Hollywood, want to pay for #stopcreating to be written in the sky

— roolbg (@roolbg) January 10, 2014
#stopcreating procedural crime dramas with an angry cop and a random expert in a field unrelated to police work.

— John Lee (@leejk24) January 10, 2014