Shhh! Hollywood's Best Kept Secrets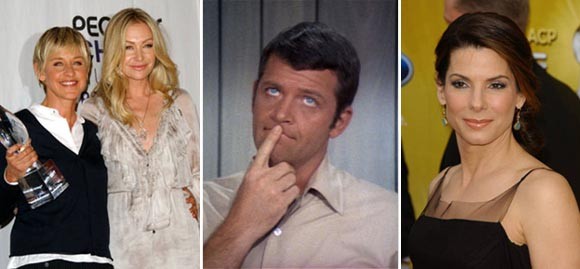 Sandra Bullock shocked everyone in April when she revealed in People that she had adopted an infant son in January – before the Oscar win and before her split with soon-to-be-ex-husband Jesse James. How did Bullock manage to keep a secret of that magnitude that long, given that she and James started the adoption process in 2006? Seriously, how does any celebrity keep any secret for any long periods of time? Well, it does happen. Here are seven other best-kept secrets Hollywood has to offer.
Janet Jackson announces divorce and marriage – in the same breath: Jackson was together with long-time "boyfriend" René Elizondo, Jr. from the mid-1980s until around 2000, when it was revealed that Elizondo filed for divorce from Jackson, simultaneously letting the world know that the two were even married. Nobody knew of Jackson's eight-year marriage to Elizondo, including Jackson's own father.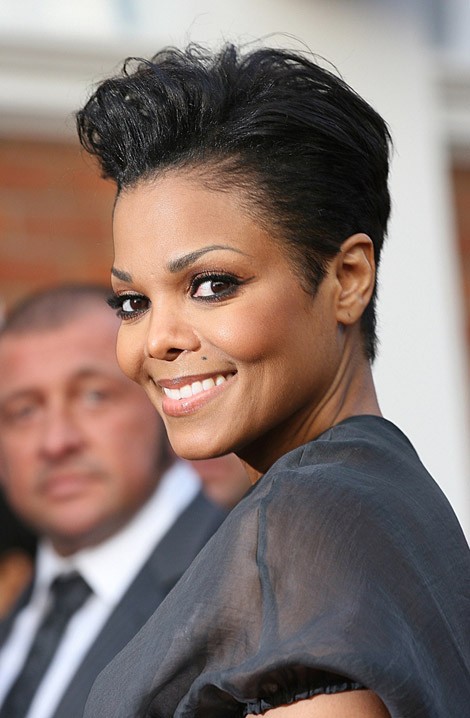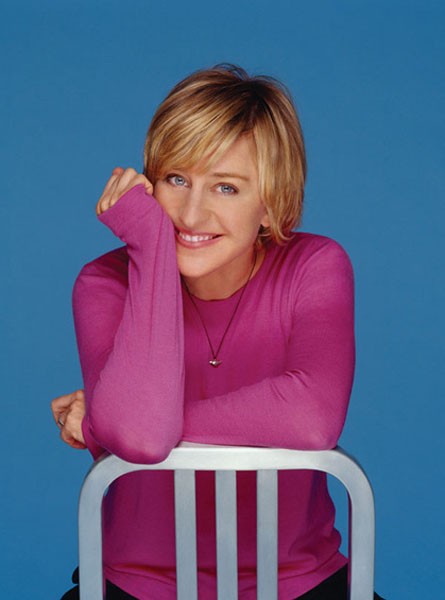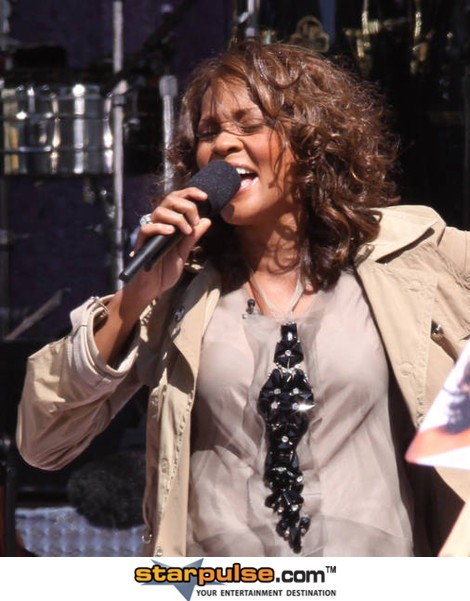 Stars who remain quiet about homosexuality: Robert Reed, aka Mike Brady, was gay. So was Rock Hudson. And so are Melissa Etheridge, Ellen DeGeneres and Rosie O'Donnell, who all kept the fact that they were homosexual for years. No one knew that Reed or Hudson, who both played straight in their respective acting careers, were gay until it, er, came out that they were suffering from AIDS (Hudson died in 1985 from AIDS complications; Reed died of colon and bladder cancer in 1992, but also suffered from AIDS). Etheridge, DeGeneres and O'Donnell each announced their homosexuality well into their established careers.
Whitney Houston kind of lip-syncs "Star-Spangled Banner" during Super Bowl XXV: This one is tricky. According to a March 18, 1991, article in JET magazine, Houston recorded the song in a studio several days before the Super Bowl in 1991, as per NFL policy – that any performer singing the national anthem for live TV must record a protection copy of the song just in case the singer has, say, laryngitis on the day of the Bowl. So what TV viewers heard was the pre-recorded studio version, "plus [Houston's] live voice, plus the audience reaction," said Larry Estrin, Super Bowl engineer at the time. Yeah. Nonetheless, Houston's rendition of our national anthem is still considered one of the best in the past two decades. Let's keep this "singing under false pretenses" thing going…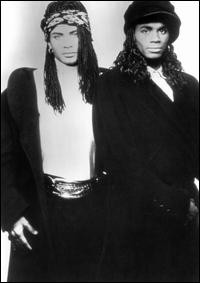 Milli Vanilli lip syncs…everything: Sometime in the late 1980s, German music producer Frank Farian formed Milli Vanilli, using lead vocals by Charles Shaw, Brad Howell and John Davis. However, Farian felt that these singers lacked marketability, thus enlisting male models/dancers Fab Morvan and Rob Pilatus to front the band while still using the vocals of the original singers. Morvan and Pilatus lip-synched their way to the top of the Billboard charts, even garnering a Grammy for "Best New Artist" in 1990. Amid fighting with the real singers over money, Farian broke the news to reporters in November 1990 that Morvan's and Pilatus' vocals were not used in any way on Milli Vanilli's hit album Girl You Know It's True or any of the duo's hit singles, including the album's title track and "Blame It On the Rain." Four days later, the duo's Grammy was revoked. And embarrassment ensued.  
Carly Simon's mysterious subject of "You're-So-Vain": Since the early '70s, the subject of Simon's signature song has left fans scratching their heads. Who the heck is she talking about? Simon has, for the most part, remained tight-lipped for almost 40 years, never publicly declaring who the song is about. Over the years, though, she has given us "letter clues," saying that the subject's name contains the letters A, E and R. Possibly subjects have included Warren Beatty, Mick Jagger, David Bowie and most recently record executive David Geffen, Simon's former boss at Elektra Records.
Bob Crane's addiction to sex: Crane is best remembered as Colonel Robert E. Hogan on the family-friendly sitcom "Hogan's Heroes." But the fact that he had a secret sex life didn't come into light until the investigation of his murder (he was bludgeoned to death) in 1978. For years, Crane would videotape himself in various sexual acts with different women. None of these videotapes included his wife, actress Sigrid Valdis, whom he was married to during his sexcapades and at the time of his death.
Oops! Britney Spears did it again…and again…with Justin Timberlake: Remember back in the day when Spears told young girls everywhere that she would remain a virgin until marriage? Well all of that went out the window when Spears revealed in a 2003 W magazine story that she lost her virginity to ex-boyfriend Timberlake. Timberlake, however, had already spilled the beans about their sex life in a 20/20 interview with Barbara Walters in 2002. "It was two years into my relationship with Justin. And I thought he was the one. But I was wrong. I didn't think he was gonna go on Barbara Walters and sell me out," Spears said in W. Ouch.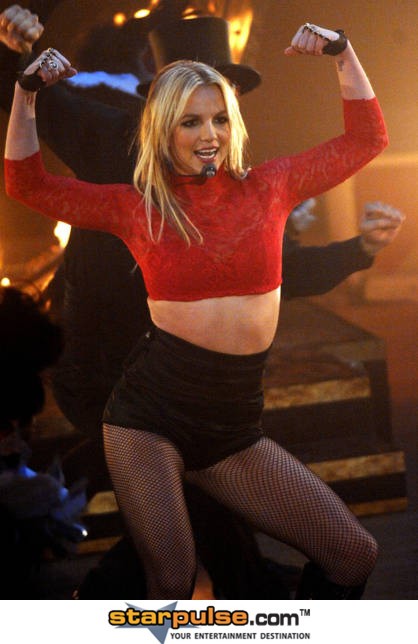 Don't forget to follow me on Twitter @TiffanyElle!