'She's Out Of My League's' Alice Eve Proves That Girls With Two First Names Are Hotter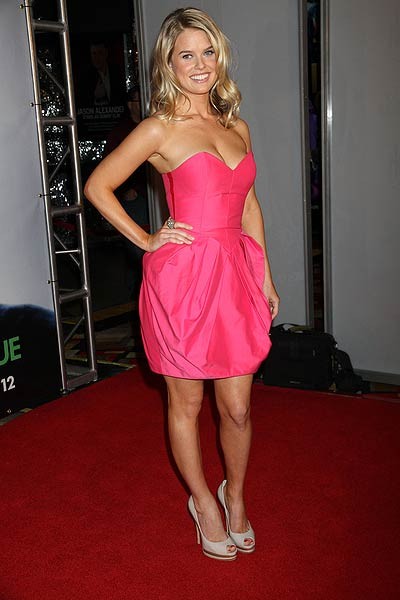 Alice Eve showed up to the "She's Out of My League" Las Vegas premiere at Planet Hollywood Hotel and Casino on Wednesday looking pretty in pink. She somehow manages to look both demure and sexy - a tough feat to pull off!

In the film an airport security guard named Kirk (Jay Baruchel), gets involved with a girl (Alice Eve) who's very obviously of a higher caliber than himself, and he schemes to make the relationship last as his friends and family watch along in disbelief. Even Kirk isn't exactly sure what Molly sees in him, though he's willing to do whatever it takes to make the relationship work.

Although Alice portrays the perfect girl in the film, she recently told audiences at a screening in Boston that she does have flaws (we hope so!) and that if you love someone they are a "10" no matter what. How sweet! The actress got her start in the acting business by following in her parents' footsteps (Trevor Eve and Sharon Maughan), who coincidentally played her parents in the movie.
Check out our review, HERE.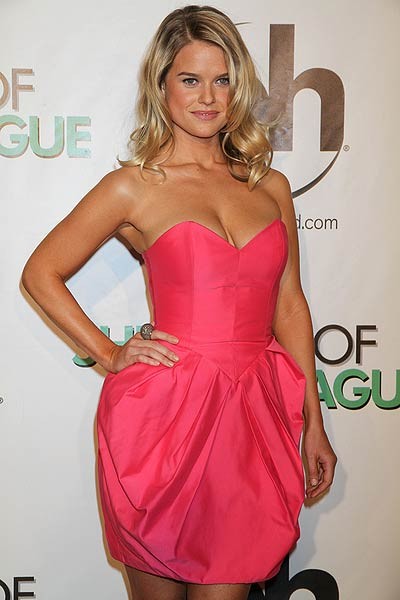 ^ click for next image ^
Click the pics for larger images:
- Click here for more Alice Eve pictures! -