Sheryl Crow Named Ambassador For Children's Cancer Hospital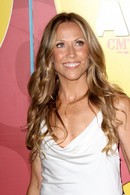 Singer Sheryl Crow has been named as an ambassador for the world-renowned St. Jude Children's Research Hospital.

The cancer survivor and mother-of-two has been a longtime charity advocate and she's now signed up to pioneer a new campaign for the centre, called Music Gives to St. Jude Kids.

The organization, which is also backed by rock band Kings of Leon, aims to mobilise musicians and their fan base to raise funds for seriously ill children and their families.

Crow says, "A cancer diagnosis is a complete and total show stopper that leaves a family feeling completely helpless. By uniting the music industry through Music Gives, we are going to help give these families hope by raising funds for St. Jude, a place that is on the cutting edge of cancer research and always looking for a cure."