Sheryl Crow Files Restraining Order Against 'Deeply Disturbed' Fan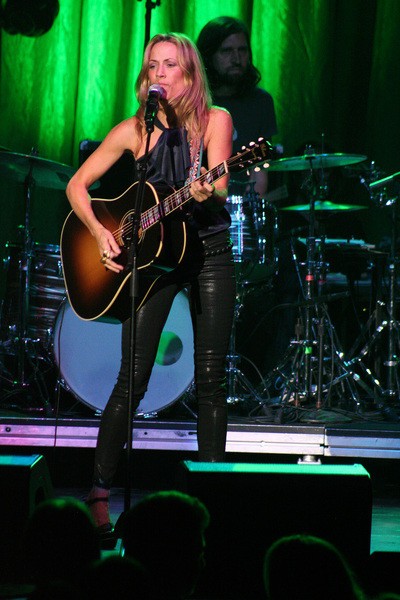 Sheryl Crow has filed for a restraining order against a fan who has allegedly threatened to shoot her.
 
The singer claims Phillip Gordon Sparks believes she stole money from him, and in a series of angry online posts is threatening to harm her.
According to TMZ.com, Crow filed papers in Los Angeles stating, "It was clear to me that (Sparks) was deeply disturbed because his posts were delusional, rambling, filled with profanity and laced with angry rants... (He claimed) I had broken into his house because I was looking for his gun.
 
"Other posts claimed that I was supposedly filming him surreptitiously, tried to have him arrested and that I had stolen money from him... All of these allegations are, of course, categorically false."
 
The documents also allege Sparks claims to have told an official at the Screen Actors Guild that he was going to shoot Crow last week.
 
The singer says the news was "extremely alarming", and she now fears for the safety of her family and employees. She has two adopted sons: Wyatt, 5, and Levi, 2.