Shay Mitchell Opens Up About Her Traumatic Trip To Thailand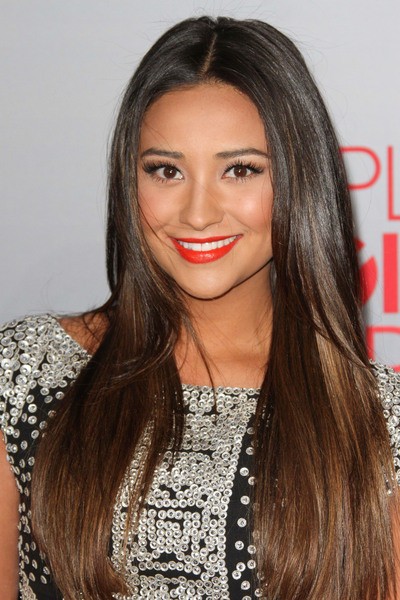 Shay Mitchell has opened up about her modeling experience in Thailand, revealing she was constantly propositioned by male tourists who thought she was a sex slave.

The Pretty Little Liars star signed with an international modeling agency when she was 10 and frequently travelled to Bangkok on assignment, but because the area is notorious for its underground child sex trafficking networks, the Filipino beauty was often mistaken for a prostitute.

The 25 year old was so shaken by her experiences as a young model, she recently became a spokesperson for the Somaly Mam Foundation, which rescues women and young girls from brothels - and now she is urging all her fans to get involved to help end sex trafficking.

Penning a column for Glamour magazine, she writes, "I remember sitting in my apartment, flipping through Glamour years ago, when I first read about Somaly Mam. Here's this woman who was a sex slave herself, and she's saved more than 7,000 women and girls from the same life in Cambodia, Vietnam, and Laos. I thought, 'I need to meet her...'

"I knew how horrible the sex industry was in Thailand because I'd worked there as a model. Male tourists would even ask if I was 'available' - maybe because I'm half Filipino - and I'd think, 'How dare you?'

"As soon as I could, I booked my flights to Cambodia and Thailand. It was February 2011, and I visited for a life-changing two weeks... Somaly is amazing. She's not scared of anything - not the brothel owners, not the pimps. On my trip I met a girl she'd rescued who was only two. Another girl had her eye cut out by her brothel owner.

"It's insane to think that little children are being sold for $100. Somaly brings them to one of her three centers for recovery and helps build them up again through counseling, education and job training."

"I remember a girl asking me in the English she's learned there, 'Do you look down on me? Do other people?' And I just said, 'No, no, no. We are all in this fight together.'"