Shawn Holley Officially Reinstated as Lindsay Lohan's Lawyer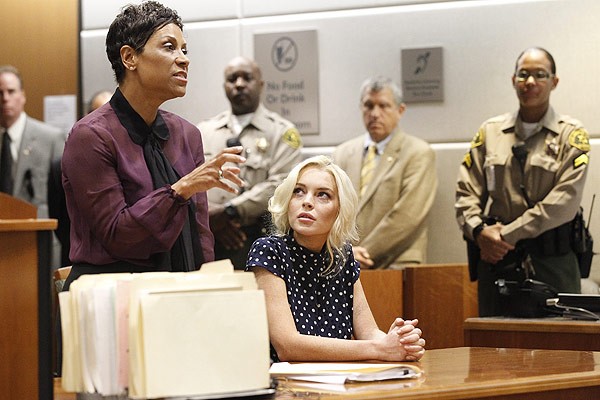 Lindsay Lohan has scored a big victory in her rehab case after convincing attorney Shawn Holley to represent her again.

Holley quit as Lohan's legal counsel in January, and she was officially reinstalled as her lawyer by Los Angeles Judge James R. Dabney on Monday morning. The judge also removed attorney Mark Heller, who had been asked by Lindsay to take over her case in January.

Heller was called an "incompetent" lawyer by the Judge back in March after filing papers for the case incorrectly, according to TMZ.com; and he also wasn't licensed to practice law in California and had to be sponsored by a local firm.

Holley immediately made an impact on the case, saving Lindsay from being arrested and jailed after she failed to show up for her court-ordered rehab stay on Thursday.

Lindsay skipped out on the New York rehab clinic where she had arranged to serve her time and flew to California instead to check into the Morningside Recovery Center in Newport Beach, Calif. The facility wasn't approved by the court or prosecutors, who were ready to issue a warrant for her arrest -- which would have surely meant jail time instead.

Holley arrived in the nick of time to arrange a stay for Lohan at the Betty Ford Clinic instead, avoiding the arrest warrant.

According to TMZ.com Judge Dabney approved of the facility and told Holley, "You snatched [Lindsay] from the precipice."

"Shawn Holley is a rock star," a source close to Lindsay tells WENN, "Very few people could have pulled off what she did to get Lindsay into the Betty Ford Clinic."