Shauna Sand Grosses Us Out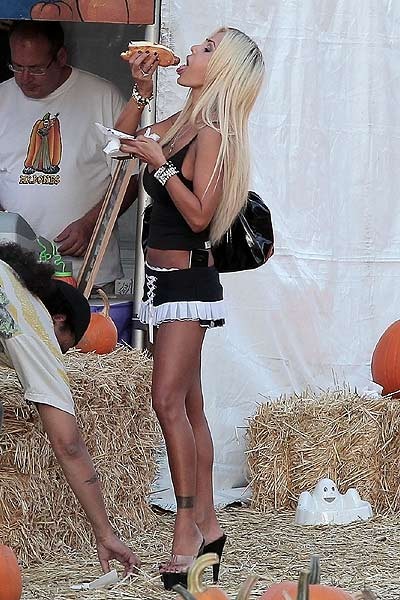 Shauna Sand visited the Mr. Bones Pumpkin Patch on Friday and showed off her hot dog eating skills for the paparazzi and all the parents taking their kids to get pumpkins. Classy.

The former Playboy model wore a super short black and white mini-skirt that almost looks like one of those 'slutty French maid' Halloween costumes. Except Shauna wears this kind of outfit every day.

Oops, it looks like Shauna dripped a little goo on herself after blowing through the meat.

She even had a friend with her to share her treat with; and after cleaning herself off, the two slid down the inflatable bouncy slide - after Shauna kicked off her trademark Lucite stripper shoes, of course. It kind of looks as if her feet are naturally shaped for those shoes, too.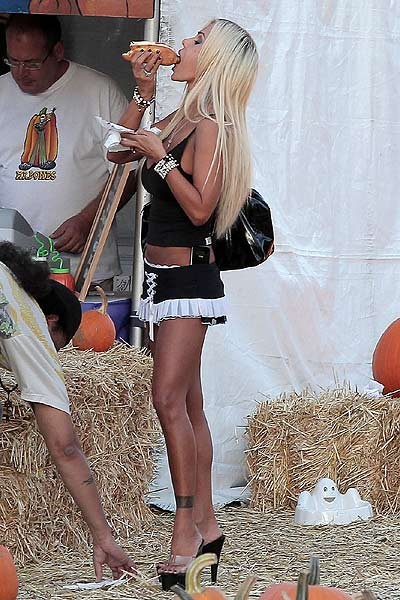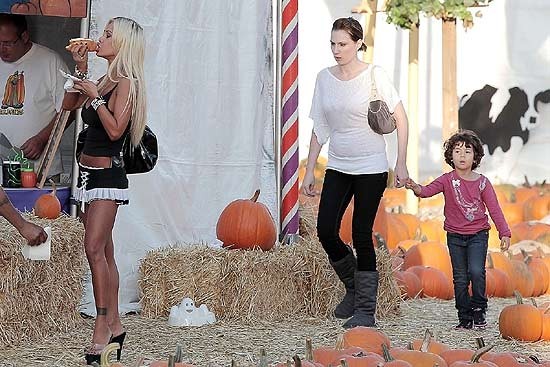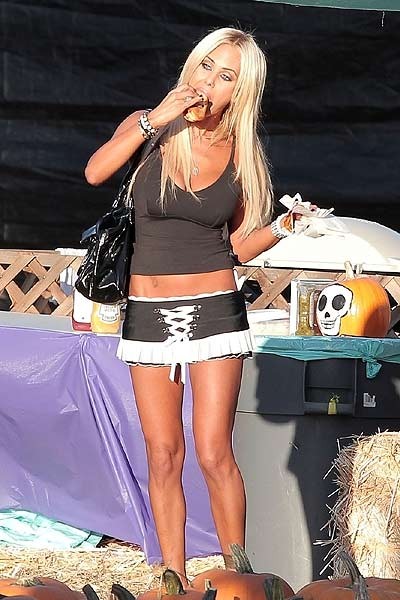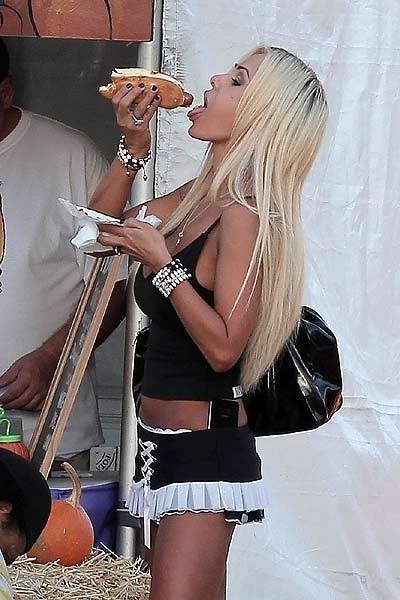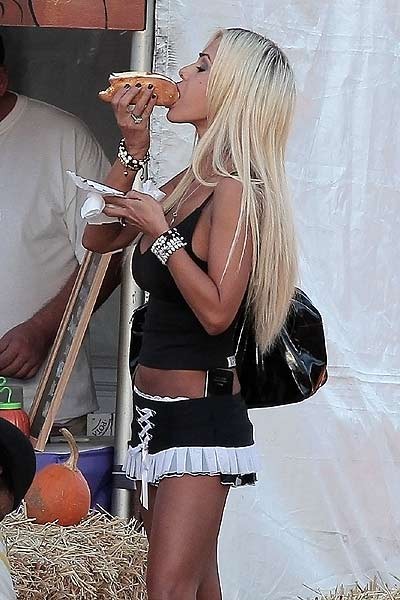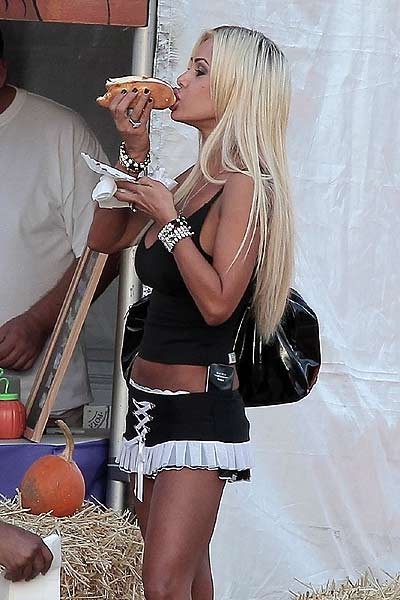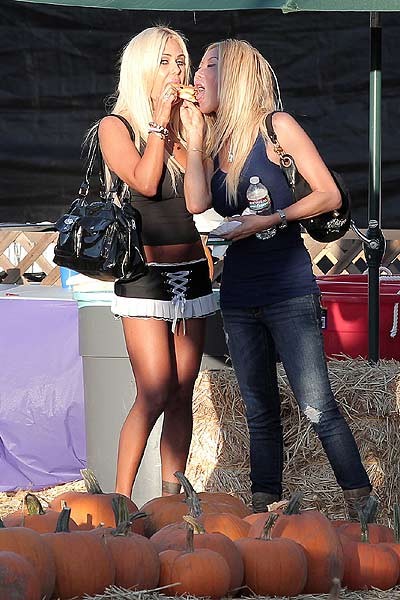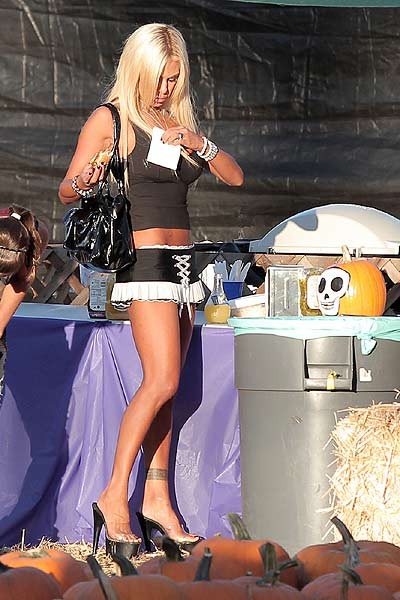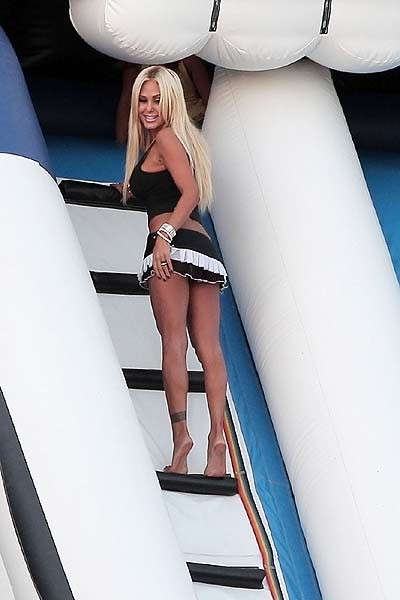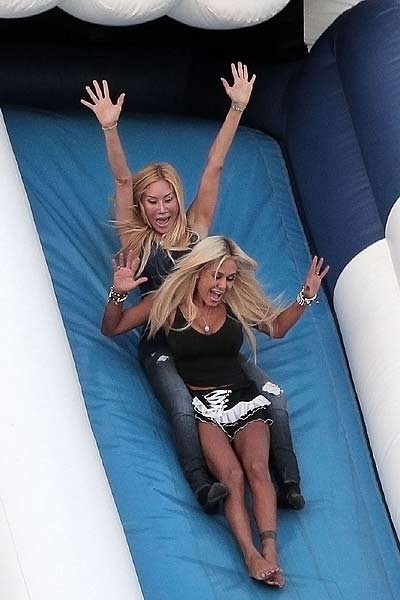 More: Celeb Photo Features | Fashion Photo Features
Click for more great Shauna Sand pictures: