Sharon Tate's Sister Speaks Out On Her Brutal Murder At The Hands Of The Manson Family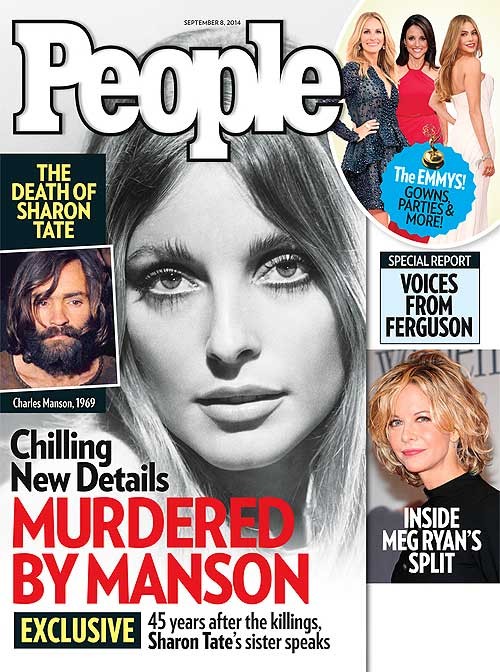 Forty-five years after Sharon Tate was brutally murdered by followers of Charles Manson, her sister Debra Tate talks to PEOPLE about that horrific day, how it transformed her family forever, and how they have spent a lifetime trying to move forward.
"It's hard to determine if it's a dream or if you're awake," says Debra, 61, who recently published Sharon Tate: Recollection, a book of iconic photographs of her sister. "The ones that are left behind are victims as much as the actual victims. We are here to suffer for years and years to come."
Even now the hours after that fateful phone call on August 9, 1969 when Debra learned of her sister's murder are forever seared in her brain.
"I felt like there must have been some sort of mistake," she says.
Debra called her father, Col. Paul Tate, who was wrapping up his 23-year Army career in San Francisco, to deliver the news.
"He came down and went straight to the house," she says. "He wandered in on the scene when they were still doing their detective work."
When he returned to the family home, Debra wanted answers. "I had to know what happened, and he needed to tell somebody," she says. "He said in all his time in the military, that he hadn't seen such slaughter. And he cried.
"I was stoic. I didn't allow myself to cry for years."

Read this and more in the latest issue of PEOPLE, on newsstands now.

*Also in this week's People:*
'People' Special Report: Voices From Ferguson
NY Senator Kirsten Gillibrand: "I Will Help Hillary Get Elected"
Inside Meg Ryan's Split