Sharon Stone Thought She'd Never Be Pretty Again After Suffering Brain Hemorrhage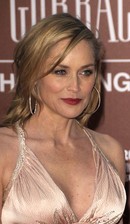 Hollywood actress Sharon Stone was convinced she'd lose her famous good looks forever after suffering a brain hemorrhage 11 years ago.

The Basic Instinct star was hospitalised in 2001 with a subarachnoid haemorrhage, resulting in a numb leg and memory loss, and Stone feared the health scare would cause people to shun her as the condition took its toll on her face.

She tells AARP magazine, "I came out of the hospital with short- and long-term memory loss. My lower left leg was numb. I couldn't hear out of my right ear. The side of my face was falling down. I thought, 'I'll never be pretty again. Who's going to want to be around me?'"

But the blonde beauty managed to bounce back from the setback to continue her Hollywood career with roles in Basic Instinct 2: Risk Addiction, Catwoman and Alpha Dog, while she's lined up to appear in the upcoming Linda Lovelace biopic.