Sharon Osbourne Sued Over Jewelry Designs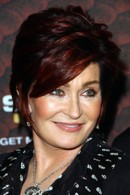 Sharon Osbourne has been sued by bosses of a design company who have accused the rock matriarch of breaching a jewellery deal by pulling out at the last minute.

Lucas Design International executives claim they were approached by Ozzy Osbourne's wife last year to create a range of products for her to sell on the Home Shopping Network.

Lucas chiefs are seeking unspecified damages from the TV personality, alleging she unlawfully backed out of the oral agreement, but a spokesperson for Osbourne insists the lawsuit is without merit.

Osbourne's representative tells TMZ.com, "Sharon Osbourne did not breach any oral contract with Lucas Design because no agreement existed.

"Sharon is looking to create her own jewelry line and did have discussions with Lucas Design. Unfortunately the designs and pieces submitted were not the quality that was represented or hoped for. Sharon has moved on."