Sharon Osbourne Proclaims Justin Bieber Is As 'Mean As A F**kin' Kitten'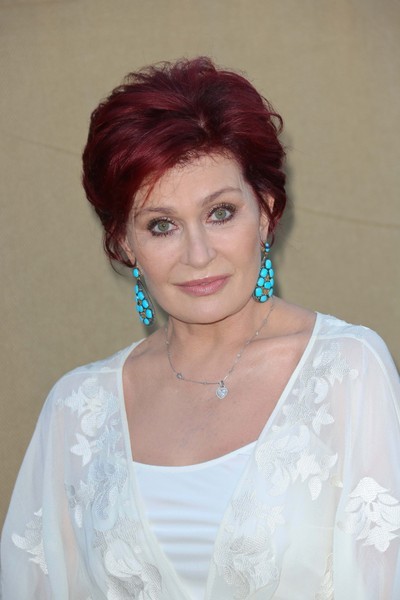 Sharon Osbourne is certain Justin Bieber is at a "dangerous" point in his career as he appears to be on the path to self-destruction.

The 19 year-old singer's bad boy antics have been in the headlines recently and he was back in the news again when Canadian border patrol police found marijuana and drug paraphernalia on his tour bus.

Also, Bieber has also been accused of spitting from a hotel room balcony, feuding with his California neighbors, and urinating in a mop bucket in a New York City restaurant.

Osbourne has now delved into the debate over Bieber's highly-publicized troubles, and she is convinced the teenager is trying too hard to reinvent himself as a tough guy.

She tells Thedailybeast.com, "I feel really bad for him. There's this little kid with a huge dream, he's cute, girls love him, and he wants to be a mean boy, and he's about as mean as a f**kin' kitten, and he's trying to act out. It's like p**sing in a bucket. Its like, 'Oh, we're the bad boys!' F**k off! You don't know what bad is."

The rock matriarch concludes the international pop star could easily fall from grace and lose the career he has worked so hard to build.

She adds, "I think that he's lost, I really do. I think he doesn't realize he's white and not black, that's a huge problem. And, at the point he's at in his career, it's so dangerous because we've seen it all before a million times. Where do you go when you're a child entertainer and then you want to transition to be a man? Very few make it."

Osbourne's comments  comes as a representative for Bieber addressed allegations he was caught on camera spitting off his hotel balcony in Toronto earlier this month, insisting the star was not deliberately aiming at a group of fans below.
The spokesman tells Usmagazine.com, "Justin didn't spit on anyone. No fans were below the balcony."
In addition, Ozzy's wife went on to rip into rapper Kanye West saying "I have no time for him. He bores me. I said it on the show, he's an average-looking man with an average talent, but he's a great salesman. He should sell cars because they would f**kin' fly out the door. He's his No. 1 fan."