Sharon Osbourne Had A Sex Fling With Jay Leno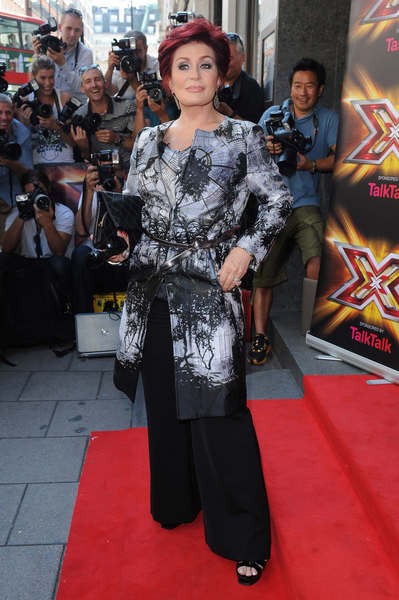 Sharon Osbourne revealed that she once had a fling with talk show host Jay Leno.

Osbourne shared the news on the season premiere of her show The Talk on Monday, letting the world know that before she settled down with Black Sabbath frontman Ozzy Osbourne she and Leno -- then just a stand-up comedian -- hooked up briefly before Leno met his wife Mavis.

"When I was 25, I'd just moved to America, I didn't know many people," she explained. "I had met my husband, but we weren't together... I didn't have a boyfriend because I wasn't very dateable... My friend worked at this place and she said, 'You have to come down to this (comedy) club where I work because it's full of men, you've got to come down.'

"So I've gone down to this club and it is full of men performing and this one person, I think, 'Oh, he's very nice, very funny', so I said to my friend, 'I like him, he's very funny', and she goes, 'I've got his number'. So I said, 'Right, we are gonna prank phone call him!'"

The two prank called him, but Osbourne ended up on the phone talking with him and the two met up for a "little fling" soon after.

"A couple of months later, he brought around the love of his life for me to meet and she was lovely... and they were so kind to me and we've continued our friendship over the years," she added of their brief time together, which wasn't 'meant to be'.

Osbourne said she's never told the story before, and it wasn't like the two were having an affair.

"I don't know why I've never discussed it before or shared it or anything, and it's not like it's a dirty little secret," she said.