Sharon Osbourne 'Devastated' To Learn Ozzy Was Using Drugs Behind Her Back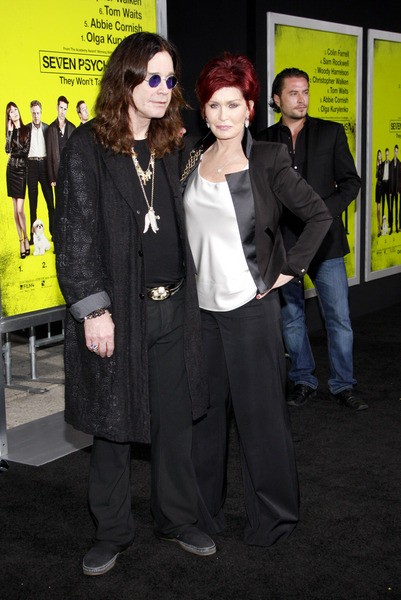 Sharon Osbourne was "devastated" to find out that her husband Ozzy has been taking drugs behind her back for the past 18 months.

The rock matriarch moved out of the couple's home last week and into a new mansion, revealing that the couple had separated weeks ago over Ozzy's recent relapse.

During Tuesday's episode of her show The Talk, she addressed the couple's problems and said that she and Ozzy aren't splitting.

"Everything that was printed in the tabloids has been distorted. There's always a little seed of truth to everything that gets reported, but then it gets very distorted," she explained. "The only thing that's true was the Facebook posting that my husband did on his Facebook where he said he's been using alcohol and prescription drugs for the last year-and-a-half and that he's been in a very dark place. That's true, that's very true.

"Everybody knows he's been struggling with this his entire life, I never knew that he was using prescription drugs -- I knew he was drinking occasionally, but I didn't realize to what extent. It's our business – we're dealing with it. We're not getting divorced. However, am I happy? No. Am I upset? Yes, I am – I'm devastated right now."

Ozzy has battled alcohol and substance abuse for decades and successfully rehabbed in 2003.

"It's a disease that not only hurts the person who has the disease, but it hurts the family, it hurts people who love you and we're dealing with it, we've dealt with worse and this too shall pass," she added. "Otherwise my husband will be taken to the hospital to get my foot removed from his a**."
Ozzy apologized for his behavior on Facebook last week, noting that he's been sober for 44 dyas now.
"I was in a very dark place and was an a**hole to the people I love most, my family," he wrote. However, I'm happy to say that I am now 44 days sober.
Ozzy is currently on tour with the reunited Black Sabbath in Australia.