Sharon Osbourne Appeals For Help To Find Missing Dog

Rock matriarch Sharon Osbourne issued an impassioned plea to U.S. TV viewers in America on Friday in a bid to help find a friend's missing dog.

The star took to the air at the end of her daytime chat show The Talk to urge fans to keep an eye out for a Pomeranian named Sir Lancelot, which disappeared in El Segundo, California last week.

The pooch was being watched by a friend of owner Stuart Heller when an unidentified person approached to pet the animal. Moments later, Sir Lancelot was gone.

Heller has been posting flyers all over the city and appealed for aid online. Now his celebrity pal Osbourne has given the search effort a big boost by dedicating a minute of The Talk's broadcast time to the dog hunt.

During the show's closing segment, she said, "I wanna ask everyone if they can look for this dog. My friend's dog, it's his life, he adores his dog. The dog's name is Lance and he went missing on 28 January in El Segundo. Please, there's a huge reward out for it, $10,000. If you have seen my friend's dog, please, please find the doggy for us. Thank you."

And Osbourne isn't the only famous face to lend Heller a hand - supermodel Alessandra Ambrosio has taken to her Twitter.com blog to spread word of the dog's disappearance.

In a post on her page, she writes, "My friend lost his dog in Los Angeles !!! please please please tweet www.findsirlancelot.com."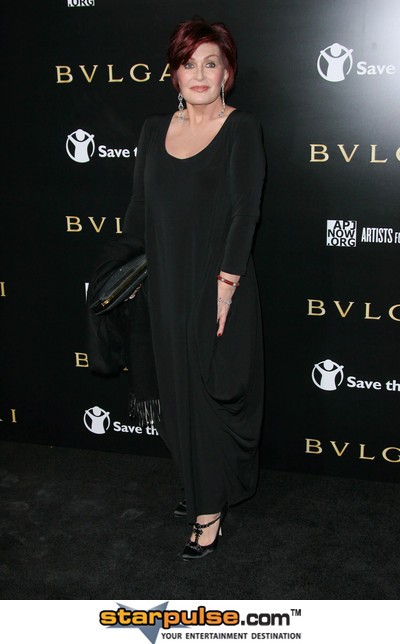 Click for more great Sharon Osbourne pictures: