Sharon Jones To Undergo Surgery To Remove Cancerous Tumor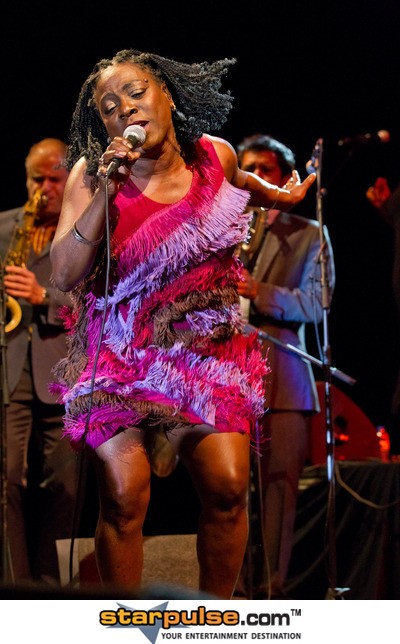 Sharon Jones is to undergo a major operation to remove a cancerous tumor - but she's sure she's going to be fine.
Sharon Jones & the Dap-Kings canceled several shows citing an "urgent family matter." Jones now admits it was due to her deteriorating health caused by a tumor found in her bile duct. The duct is a tube that connects the liver to the small intestine.
The 57 year-old soul singer writes on her website, "Over the last few weeks I haven't felt good and I didn't know what was going on. We sadly had to cancel shows while I went through a series of tests and short hospital stays. We just found out that I have a stage-one tumor on my bile duct. Luckily we caught it really early and fast and the doctors say it's operable and curable!
 "I will be having surgery very soon and will have to rest and recover... I'm looking forward to getting back on the road to give the people what they want!"
The American Cancer Society estimates between 2,000 and 3,000 people are diagnosed with this type of cancer every year.